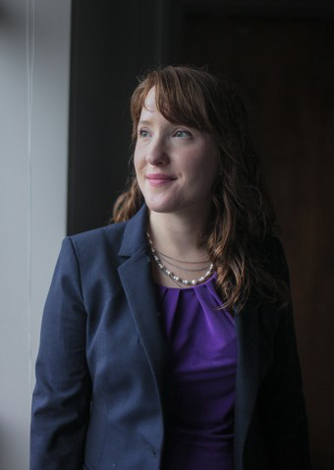 Amber Cheek is as Southern as Southern can be. Cheek, MU's director of accessibility and Americans with Disabilities Act (ADA) education since June 2014, hails from Blairsville, Georgia.
You might even expect her to sound a bit like Scarlett O'Hara.
"Law school beat the accent out of me," jokes Cheek, JD '12, who admits her Appalachian elocution is closer to Ellie Mae Clampett. "I grew up on the Georgia-North Carolina border on the side of a mountain, hiking the Appalachian Trail."
Surprising to some, Cheek traversed those trails on a prosthetic foot she has had since shortly after birth, due to a blood clot in her right leg. So when she's teaching others about the ADA, or helping facilitate accommodations for Mizzou faculty and staff with disabilities, she often speaks from experience.
Read the rest of Marcus Wilkins' story at Mizzou News.
MU disability offices: