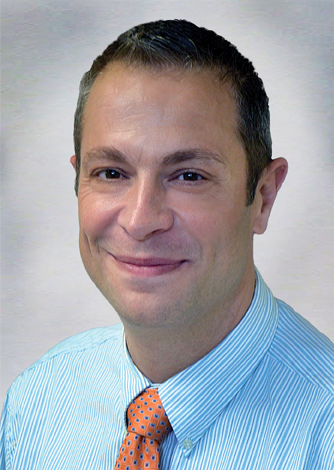 About half of primary care patients first speak of their mental health concerns to a primary care physician, not to a behavior health specialist, according to a national study.
This tendency is why a large number of referrals to the Student Health Center's behavioral health team come from MU primary care physicians. The referrals are part of the University of Missouri's integrative care model, built on a platform of integrating counseling, psychiatry and primary care when appropriate. Because MU Health Care, the Student Health Center and the Psychiatric Center are connected, the federal Health Insurance Portability and Accountability Act, or HIPAA, allows professionals within the three units to share medical records with one another. This enhances student treatment.
"We can all openly communicate so that we can make a better assessment" in helping students, said Craig Rooney, a Student Health Center psychologist and director of Behavioral Health Services.
The behavioral team includes five psychologists, two social workers, a nurse practitioner (who is authorized to prescribe medication) and a registered nurse. Working part time are three psychiatrists, who are also faculty in the psychiatry department, and five supervised third-year psychiatry residents.
"We make recommendations," psychologist Colton Miller said, which "might be a combination of medication and therapy, or it might be a follow-up meeting to work on some behavioral skills."
Besides physician referrals, the clientele is generated by queries from parents, campus employees and students. The center is listed on Mizzou Cares Crisis Resource Line (573-882-3970) under the prompt Psychiatric, Counseling or Medical Services.
About 6 percent of the student campus population visits the center's Behavioral Health Services, located on the fourth floor of the University Physicians Medical Building. Though some cases involve multiple experts from a variety of health care disciplines, other cases are simple.
Miller said he has seen students for only one or two sessions.
The goal is not to solve every potential psychological issue of a client, Miller said. "We are not looking for perfection," he said. "We are looking for function."
Social worker Mary Beth Schillinger put it this way: "The whole goal is to help the student be academically successful."
The health center and the MU Counseling Center in Parker Hall complement each other in behavioral programs and in student counseling. The centers provide different expertise and are based on different treatment models, while being committed to improving the mental health and well-being of their clients.
Students more comfortable with counseling sessions outside primary care might prefer the Counseling Center's model. Students more comfortable in a primary care setting or in need of medications (which have to be prescribed by a medical provider) might favor the Student Health Center's model.
"I like that Mizzou students have these kinds of choices," Rooney said. "With mental health care, it is really important to connect and feel comfortable" with the caregiving professional and the treatment.
Fourth floor University Physicians Building
1020 Hitt St.
(573) 882-7481
Hours: 8 a.m.–5 p.m. Mon–Fri; 9 a.m.–5 p.m. Wed.
MU students' prepaid health fee covers four sessions within each discipline of the Student Health Center's Behavioral Health Services. After that, a fee is charged that is substantially less than those charged by private practices. Insurance can also be billed. The center is the preferred provider for the university-sponsored Aetna student health insurance plan. The prepaid health fee covers primary care office visits and programs that promote health and wellness.
Mizzou Cares Crisis Resource Line:
The Student Health Center is listed on the Mizzou Cares Crisis Resource Line under the prompt Psychiatric, Counseling or Medical Services. Call (573) 882-3970.