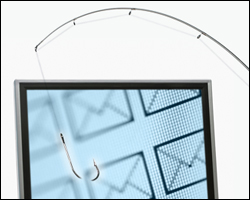 During the first three months of 2014, more than 66 percent of total email traffic worldwide was spam, aka junk email, according to the Russian security firm Kaspersky. Most spam email messages contain harmless offers from retailers. But a growing number are scams known as phishing.
Cyber criminals who send phishing email usually are trying to:
Make money from the recipients who respond to the messages
Obtain passwords, credit card numbers, bank-account details and other sensitive information
Spread malicious code onto the recipient's computer
Beth Chancellor, Mizzou's associate chief information security officer, says Mizzou faculty and staff are at risk. "University employees continue to fall for phishing scams at a concerning rate," she says.
Until recently, the MU Division of IT (DoIT) had whitelisted email from MU student accounts to ensure delivery. That blanket approval has yielded unintended consequences. MU employees have seen a significant increase in phishing email from student addresses.
"Students are falling for phishing schemes at an unusually high rate, too," Chancellor says. "Those student accounts are then used to send additional phishing emails to MU employees."
Read the full story at Mizzou News.