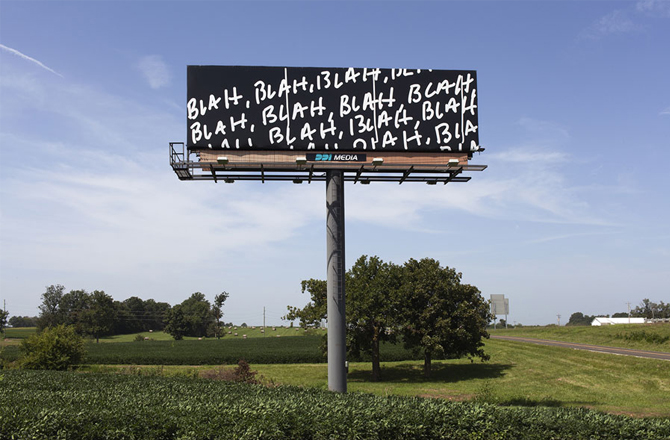 More than 300 billboards dot the landscape along the 250-mile stretch of Interstate 70 between Kansas City and St. Louis. Ads for gas stations, hospitals and restaurants stand next to signs for insurance providers, religious organizations and politicians. On one of those billboards, near Hatton Exit 144, facing westbound traffic, adjunct assistant professor Anne Thompson launched an art exhibit. 
"You have this thing that wants to get your attention, and people try very hard to ignore them," Thompson said. "But billboards are such a part of the landscape. Let's really look at them. Let's pay attention not just to what the sign is telling us, but what does it mean in conversation with the signs surrounding it?"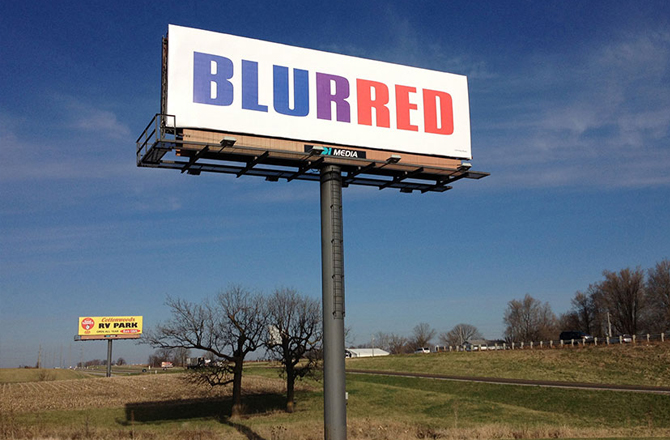 With the support of the Mizzou Advantage Media of the Future initiative, the Office of the Provost, the Missouri School of Journalism and DDI Media, the I-70 Sign Show  premiered April 2014. Every two months through March, the artwork of a new artist has appeared on the main billboard. Five of the works have then cycled off to another available I-70 billboard.
With assistance from MU Honors College students, Thompson is also photographing and categorizing all of the I-70 billboards to create an online archive.
This story was adapted from an article by Kelsey Allen that appeared on mizzoumag.com.