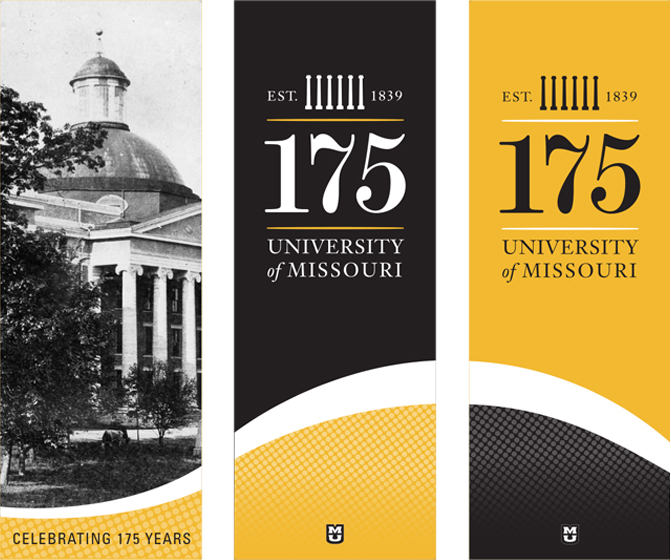 Banners of three styles are part of the Silent Auction organized by the Mizzou Alumni Association.
Last year's 175th anniversary celebration of the University of Missouri left lasting memories for many in the MU community.
Now the community can take some of the memories home, even hang them up.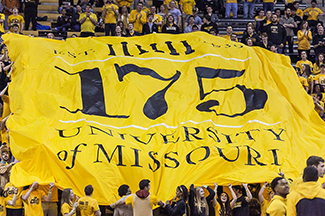 Three styles of anniversary banners hung from street poles across campus and at select anniversary events will be auctioned off.
Bids for the 30-by-85-inch banners, which are in great shape considering they weather Missouri's four seasons, are being accepted online until 11 a.m. on Feb. 11. High bids for each style range from $155 to $275. Proceeds go to the Mizzou Alumni Association's Mizzou Traditions Fund.
Also, the 27-by-33-foot 175th anniversary flag unfurled at sporting events will be preserved for the university's 200th anniversary. Be sure to sign the flag before its internment. Signings are today and Friday on the first floor of the Student Center.