You've heard of shopping local. This is Mizzou local. Think about it as expanding your holiday shopping options. Perhaps you will find the perfect gift or holiday decoration at a campus retailer. The gift guide highlights The Mizzou Store, The Museum Store and Tiger Garden.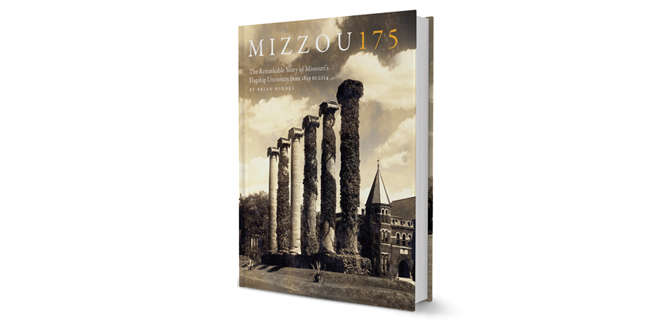 MU has helped shape history within the state and in many instances around the globe since its founding 175 years ago. Explore MU's fascinating journey in a coffee-table book written by Brian Burnes, BJ '76. The 220-page hardcover book is packed with hundreds of archival and contemporary photographs. The narrative chronicles the growth of the first public university west of the Mississippi River — from its modest start in frontier Boone County to its current standing as a globally known research land-grant university.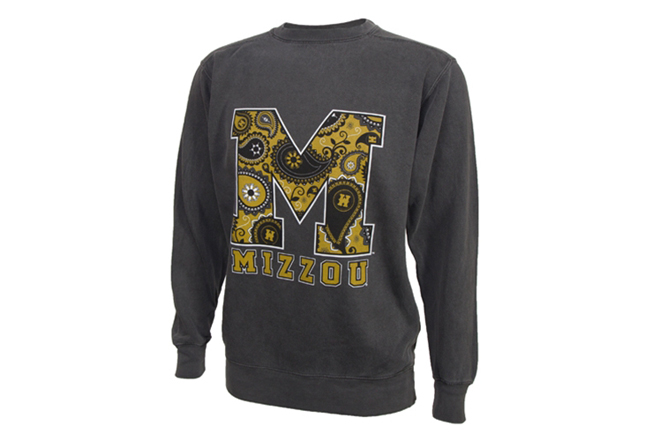 In honor of MU's 175th anniversary, Art professor Deborah Huelsbergen designed a signature Mizzou paisley. Iconic symbols such as the Jesse Hall dome, Memorial Union tower, the Columns and a historical "M" dating back to the 1920s are featured in the distinctive design.
New for this year is the Mizzou paisley print. Besides the paisley charcoal crew-neck sweatshirts available, which start at $29.99, paisley items at the Mizzou Store include tumblers starting at $14.99 and desk caddies and mugs starting at $12.99. Paisley bow ties and scarves will soon be available.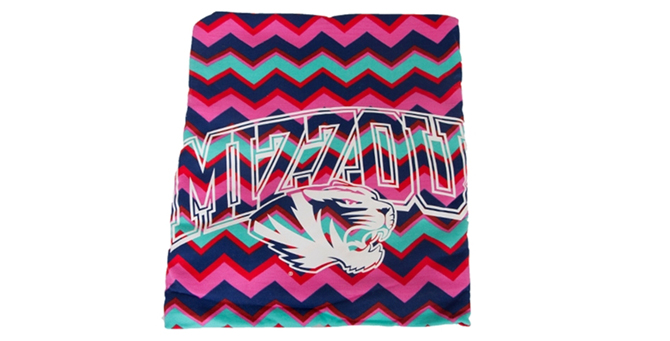 Winter is upon us. Time to curl up underneath a Tiger Head Jazz Blanket and forget about life for a while. The blanket features tiger stripes of a different kind and color.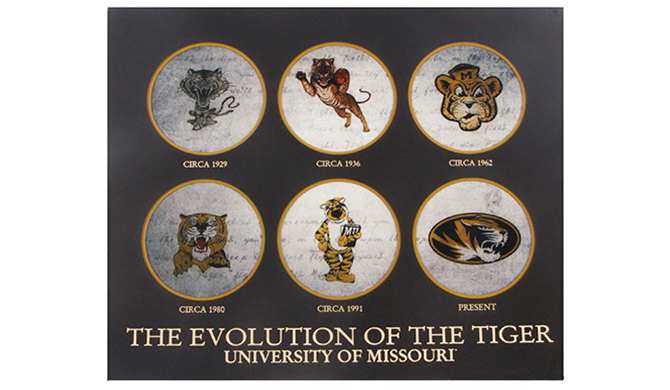 Everything changes over time, including the Mizzou mascot. This 16-by-20 frame-ready print tracks the changing face and gait of Truman the Tiger.

Get some exercise over the holidays by walking your dog on a 67-inch black-and-gold leash.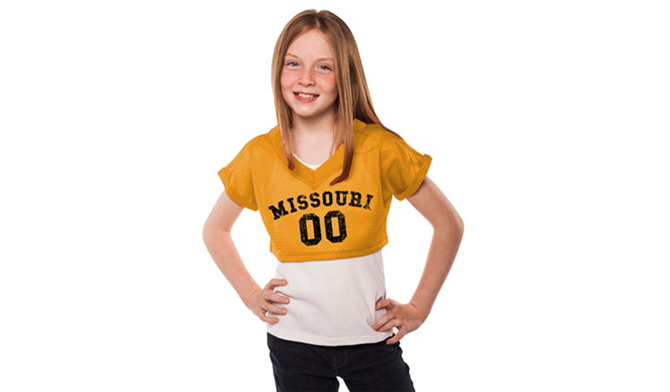 The Mizzou Store has partnered with Healthy for Life, a University of Missouri System program dedicated to educating employees about the importance of maintaining good health and providing resources for health improvement. For each million steps walked, as verified by a pedometer, employees can earn prizes, including a rebate for a FitBit pedometer purchased at The Mizzou Store. The store offers two types of pedometers: a FitBit Flex wristband ($80) and a FitBit Zip activity tracker ($45).
Pedometer steps also build points in another system program. Benefit-eligible employees can earn points in a Healthy for Life's
two-tiered program
that can lead to receiving up to $450 in 2015. Tier 1 involves signing a wellness pledge, completing a personal health assessment and completing a health screening. Employees earn points in Tier 2 by doing healthful activities such as pedometer walking.
Semester hours: Monday–Thursday 8 a.m.–7 p.m.; Friday 8 a.m.–6 p.m.; Saturday 10 a.m.–6 p.m.; Sunday noon–6 p.m.
Remaining December hours: Dec. 20: 9 a.m.–6 p.m.; Dec. 21: noon–6 p.m.; Dec. 22–24: 8 a.m.–5 p.m.; Closed Dec. 25; Dec. 26: 8 a.m.–5 p.m.; Closed Dec. 27–28; Dec. 29­–31: 8 a.m.–5 p.m.

Tiger Garden is a student-operated floral shop in the Agriculture Building. Through Dec. 15, the Division of Plant Sciences shop will be creating and selling special holiday items.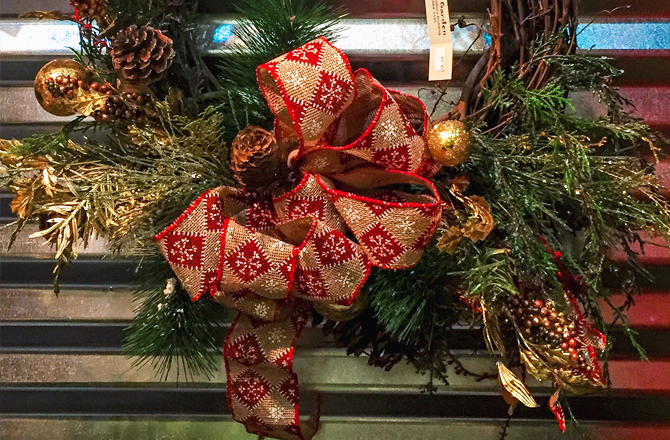 Holiday wreaths, starting at $24.99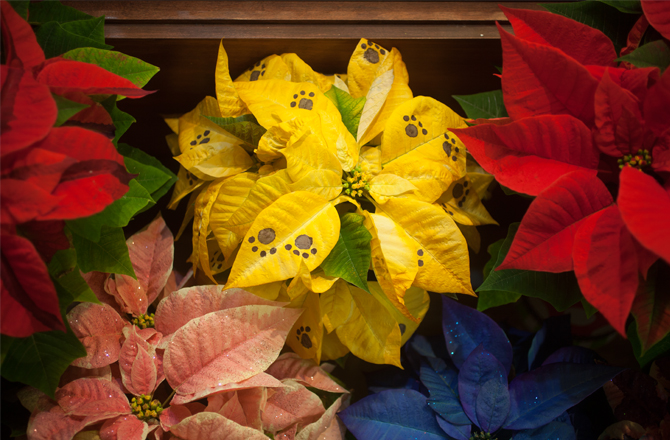 Pointsettas in an array of colors are available in traditional, tie-dye, glitter and tiger paw, starting at $12.95.
Other items for sale are ornaments (starting at $5), Mizzou Metal (angular metal creations by a former student, $24.95), fresh floral arrangements (starting at $25), centerpiece floral arrangements (starting at $32.99) and floral wire trees ($11.95).
Tiger Garden   |   2-34 Agriculture Building   |   884-1191   |   tigergarden@missouri.edu
Hours: Monday–Friday 9 a.m.–4:30 p.m.
In early 2014, the Museum Store and the Museum of Art and Archaeology's Cast Gallery opened to the public on Mizzou North's first floor after moving from Pickard Hall. The rest of the art and archaeology museum and the Museum of Anthropology are expected to open next year on the building's second floor.
The Museum Store features reprints and casts of items on display at the museums and other items made in many places around the world. The store carries many small-sized gift items. As a member of the Co-op America's Fair Trade Alliance, it sells products made by businesses that adhere to safe and fair working conditions.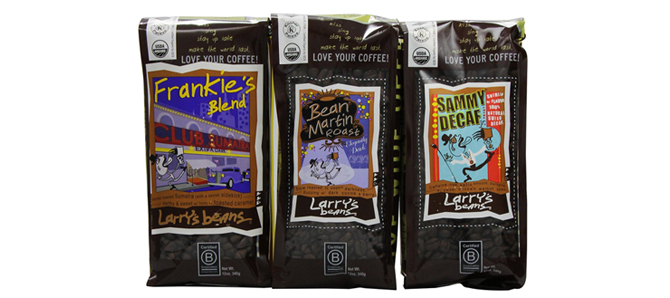 Larry's Beans, $10.50 per bag
Larry's Beans sells organically grown coffee beans and features unique blends like Woodstock Morning Blend and Mightier Mocha Java.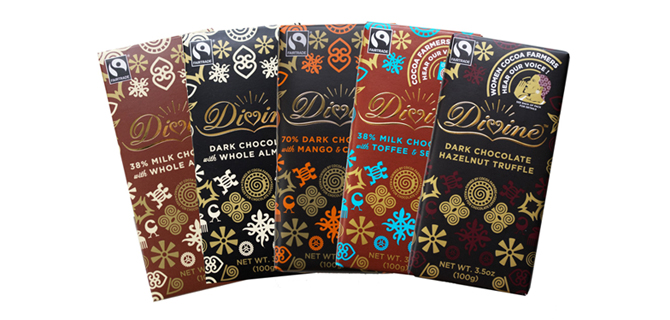 Divine Chocolate, $3
Divine Chocolate bars are a great gift for people with a sweet tooth.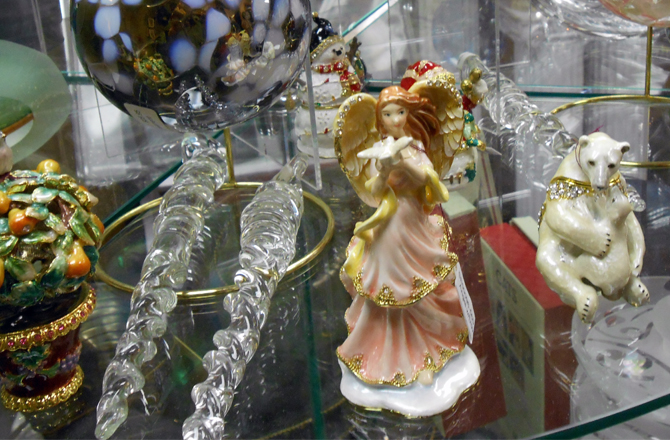 Holiday Boxes, starting at $19.99
Santa Claus, reindeer, polar bears and angels are some of the enamel holiday box items offered. Tip the items back, and they open like a chest to reveal a box, or secret storage area. Pictured at center is an enamel angel selling for $39.95.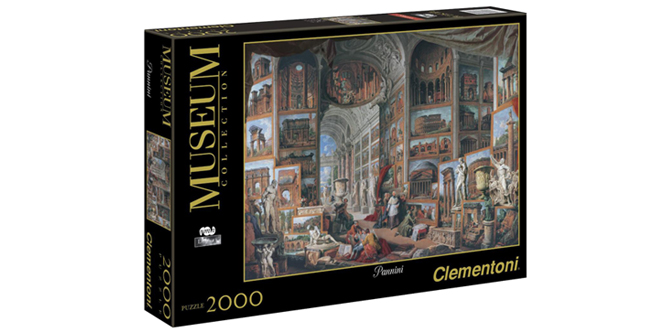 Puzzles, from $7.95 to $19.95
Assemble a puzzle and watch a masterpiece take shape. Puzzles by Piatnik, Pomegranate and Clementoni are waiting to be pieced together this holiday season.
The Museum Store   |   First floor, Mizzou North   |   115 Business Loop 70 West   |   882-3573
Hours: Monday–Friday 10 a.m.–4 p.m.
Photos courtesy of The Mizzou Store, Tiger Garden, The Museum Store and Mark Barna.