For more information on Staff Recognition Week, May 19–22, click here.
Mike Alden
Director, Intercollegiate Athletics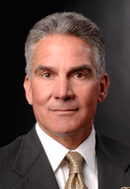 Barbara S. Uehling Award for Administrative Excellence
Mike Alden oversees all aspects of MU's Department of Intercollegiate Athletics. He also works with representatives of the National Collegiate Athletic Association and state and federal government officials on policies influencing college sports.
Alden has increased the department's budget from $13.7 million to $74 million since he became the director in 1998. He oversees about 200 full-time staff members and 650 part-time employees and graduate assistants. In 2012, he played a major role in moving Missouri from the Big 12 to the Southeastern Conference. The result has been increased revenue and interest from alumni.
"I've said many times that Mike Alden is the reason I'm at the University of Missouri," said football Coach Gary Pinkel. "I wouldn't have come here if he hadn't shown me his vision and belief that this could be a special place.
"His leadership has been instrumental in giving our program the resources we've needed to compete in the top conference in the nation," Pinkel continued. "Mike's got an astute mind for business and leadership and absolutely deserves to share credit for any success we have."
The community also has benefitted from Alden's involvement in the Food Bank for Central and Northeast Missouri, True North, the Muscular Dystrophy Association and other local organizations.
Barbara Breen
Administrative Manager, Office of Research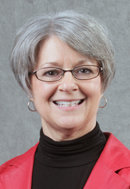 Chancellor's Outstanding Staff Award
During Barb Breen's more than three decades of service to MU, she has encountered many changes in technology and governmental and regulatory requirements. Breen, the administrative manager in the Office of Research, has remained the go-to person when it comes to issues ranging from human resources to fiscal operations for an office that supports about 450 staff with an annual budget of more than $37 million. Breen is known for being impartial and fair. 
"Barb's unruffled demeanor, professionalism and leadership style contributes to calm and steady attitudes within the Dalton Cardiovascular Research Center and departments with whom we work," said Gerald Meininger, director of the center. 
Kate Wilson, senior staff specialist in the Sponsored Programs Administration, said Breen's focus goes beyond her role in the Office of Research and expands to the university as a whole, serving as an ambassador to the entire campus. 
She has "the requisite skills and abilities sought in most leadership positions: excellent communication, organizational understanding, financial mastery and seasoned management expertise," said Karen Touzeau, association vice chancellor for Human Resource Services. "Her commitment to quality and service is unassailable."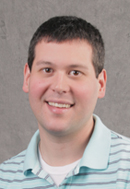 Josh Hartley
System Support Analyst Expert, Division of Biological Sciences, College of Arts and Science
Chancellor's Outstanding Staff Award
When there is a problem with technology, the response is often confusion and frustration. That's not the case with Josh Hartley, a system support analyst expert for the Division of Biological Sciences, said co-worker Barb Sonderman, coordinator of the greenhouse facilities in the division. Hartley is always calm and laid back. "And he always fixes the problem, too," Sonderman said.
Hartley helps install, maintain and repair IT equipment in the division, which includes more than 500 computer systems and research equipment. He also maintains the division's 150 instructional computing labs; file, terminal and backup servers; and a large library system containing data for more than 180 computer volumes with more than 30 terabytes of data. He regularly works with faculty, staff and students concerning their computer needs, including configuring devices, software and research equipment. 
Lisa Scheese, an academic adviser in the division, calls on Hartley whenever she needs help with a hardware or software issue or with website development. 
"Not only is he willing, but he's also patient and works with you to identify the problem without using technical jargon that's over someone's head and never makes someone feel dumb for overlooking a simple fix," she said.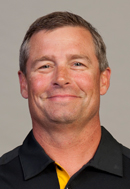 Andy Hill
Associate Head Coach, Intercollegiate Athletics
Mizzou Alumni Association Award for Alumni Relations Excellence
When football Coach Gary Pinkel is out of town, Andy Hill picks up the slack. 
As associate head coach of the Missouri Tigers football team since 2012, Hill represents staff in Pinkel's absence. He also is an MU ambassador, making appearances and speaking at public events. His job duties include recruitment in the Midwest, particularly in the Kansas City area.
Hill has coached 12 seasons under Pinkel and 17 seasons overall at MU, making him the longest-tenured coach on the Tigers football staff. He started as a wide receivers coach, and in 2009 he began also coaching tight ends. Following the 2012 season, he was promoted to associate head coach and assumed the duties of coaching quarterbacks.
Hill, who graduated from MU in 1985, has a talent for building relationships among past, current and future MU students.
"He is always willing to give his time above and beyond the call of duty. He makes our alumni feel special to the university through his interactions with them," said nominator Bryan Maggard, senior associate athletic director for academic services.
"He is truly a player's coach as he fosters genuine relationships with all members of our football team," Maggard said. "This in turn allows for the relationships to continue after graduation."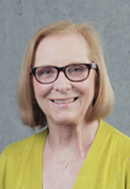 Teresa Howard
Executive Assistant to the Dean, College of Human Environmental Sciences
Chancellor's Outstanding Staff Award
Gwynn Hall, which houses the College of Human Environmental Sciences, recently re-opened after 15 months of renovations. Dean Stephen Jorgensen said that without his executive assistant, Teresa Howard, the renovations wouldn't have been such a success. 
Howard, who has worked for MU for 31 years, served as the liaison between the college and Campus Facilities, keeping track of not only room dimensions and research laboratory equipment but also room keys and office furniture configuration. 
"We simply could not have done this without her," Jorgensen said. "Moreover, she did this on top of her other duties," including directing the operations of the dean's office; providing faculty and staff support; developing and implementing policies and procedures; managing internal communications; reviewing expenditures; and overseeing special events.
"I count on her to be the personification of what HES is all about — genuine, caring and concerned for the well-being of others."
Jana Hawley, chair of the textile and apparel management department in the college, describes Howard as patient, respectful and responsive.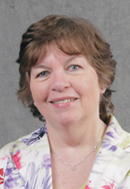 Cheryl Poelling
Administrative Assistant, School of Law
Mick Deaver Memorial Award
"Cheryl is the glue that holds the law school's administrative office together," said Stacie Strong, an associate professor of law at the School of Law.
For 20 years, Cheryl Poelling has handled big and small tasks at the law school. She helps with administrative tasks involving law review articles, correspondence, syllabi and course schedules for 62 full-time, part-time and emeritus faculty members. She manages course evaluations and the logistics of midterm exams.
She also helps students. "She knows virtually every law-school related question and is always willing to drop whatever task she is doing to help a student," Strong said. "No matter how difficult a situation may be, she is eternally patient and kind. 
"Though we as a faculty feel like we are incredibly well taken care of, we know that the students come first with Cheryl. She goes the extra mile for our students again and again.
"Without Cheryl, our law school would be a much different place, and not for the better," Strong said.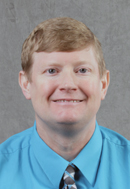 Shawn Spalding
Investigative/Crime Prevention Supervisor, University of Missouri Police Department
Chancellor's Outstanding Staff Award
As an investigative/crime prevention supervisor, Shawn Spalding has been investigating reported crimes around the campus for more than 19 years. He leads investigations in reports of sexual assaults on campus.
Spalding was lead investigator in the 2007 homicide case involving Jeong H. Im, a retired MU assistant professor at the School of Medicine who was stabbed in an MU parking garage. MU Police announced the solving of the case in January 2013.
Spalding also is in charge of logging and storing all crime evidence. 
As an investigator and evidence manager, Spalding is on call 24/7. Even so, he doesn't complain and is always dependable, said MU Police Maj. Doug Schwandt.
"Both his regular responsibilities and the special events he works require not only a firm understanding of city ordinances and state laws, but also someone with experience, patience and common sense," Schwandt said.