Five MU faculty received Kemper Fellowships in April for their teaching service. Chancellor R. Bowen Loftin and other administrators made surprise visits to their classrooms March 31. 
The William T. Kemper Fellowships for Teaching Excellence was established by the William T. Kemper Foundation in 1991 with a $500,000 gift to honor outstanding teachers at the University of Missouri.
Every spring, top MU administrators and executives from Commerce Bank, the trustee for the Kemper Foundation, interrupt the classes of new Kemper Fellows and surprise each of them with a $10,000 gift.
Over the years, Kemper Fellows have commented on how the awards enhance faculty morale and reward teaching in higher education.
Kemper, a 1926 MU graduate, was a well-known civic leader in Kansas City. His 52-year career in banking included top positions in Missouri, Kansas and Oklahoma. 
The Kemper Foundation, established in 1989 after his death, is dedicated to continuing Kemper's lifelong interest in improving the human condition and quality of life through education, health and human services, civic improvements, and the arts.
John Bennett
Associate Teaching Professor of Marketing in the Trulaske College of Business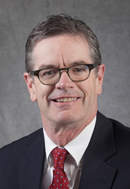 John Bennett, an associate teaching professor of marketing in the Trulaske College of Business, has been a full-time member of the faculty since 2005 and was named the MBA program's Teacher of the Year in 2010. His students say he has an unparalleled love for teaching and brings extraordinary energy and enthusiasm to every class.
"There are no students in his classes; Professor Bennett refers to everyone as scholars," said Julie Niehaus, a former student of Bennett. "He says scholars are life learners. By referring to us in this manner, he grants us respect and challenges us to live up to our full potential and to master the information he is teaching. Being scholars gives us roles in the classroom and the responsibility as sharers of information. Professor Bennett knows that though we have much to learn from him, he, too, can learn from us."
Every class Bennett teaches quickly reaches full capacity. His classes are popular with marketing students as well as nonbusiness students, such as those majoring in strategic communication in the School of Journalism. 
"With a demanding teaching load, John consistently receives some of the very best student evaluations in the entire Trulaske College of Business," said Murali Mantrala, the Sam M. Walton Distinguished Professor of Marketing and chair of the marketing department. "John is totally committed to making his students learn as well as succeed in life."
Bennett's commitment to teaching excellence is evident in several ways. Since 2006, he has taught in the college's study-abroad program, first in Korea and then in Italy. Since 2006, he also has been chair of the "Making Me Marketable" professional-development conference, which more than 120 undergraduate and MBA students attend annually. 
"I have had the pleasure to learn from Professor Bennett in the classroom as a student and outside of it as a young man," said Nicholas Droege, former president of the Missouri Students Association. "The words 'honor' and 'duty' are not just words in our alma mater to Professor Bennett; they are values that he carries out through scholarship, leadership and service to his community, his students and his peers."
In recognition of Bennett's accomplishments, he has received many awards from MU and elsewhere, including the Shelter Insurance Co. Teaching Excellence Award in Marketing in 2013 and the O'Brien Excellence in Teaching Award in 2012. In addition, Bennett was a Mizzou '39 recipient in 2010 and received the University of Missouri's Provost Outstanding Junior Faculty Teaching Award in 2009.
Bennett earned bachelor's and master's degrees in business from the University of Memphis. He completed postgraduate work at M.I.T. and the University of South Carolina.
Ann Harrell
Associate Professor of Voice and Voice Area Coordinator in the School of Music, College of Arts and Science
Ann Harrell, an associate professor of voice and voice area coordinator in the School of Music in the College of Arts and Science, joined the faculty in 1992. Nationally renowned for her music teaching, Harrell instills her knowledge of music literature and teaching techniques in her students, preparing them for the variety of music they will encounter in their singing careers. Her students and colleagues say Harrell has distinguished herself through being well-versed in different areas of vocal music, through her love of teaching and through her ability to build strong relationships with her students.  
"Professor Harrell, aside from being a phenomenally talented vocalist and musician, was put on this planet to teach," said Jason Forbach, a former student who has performed in numerous operas around the world. "She instilled in me, as with all of her students, the importance and necessity of research, discipline, hard work, accountability and strength. She was a guidepost, a confidante, a support system for young people far away from home and an unending wealth of knowledge."
Harrell's teaching philosophy is centered on the belief that helping students develop determination and perseverance is just as important as teaching them to sing. She believes she must be patient and learn to discover each student as a musician and a person so that she can connect with them on a level beyond music and the classroom. Harrell not only teaches students how to mold their own strengths but also advances each student's musical knowledge to include music theory and history. She believes that if she teaches her students all aspects of music, then they can truly understand the work it takes to make great art.  
"It would be one thing if Harrell's students were simply coming away from their relationships with her as better people, but they also emerge as significantly better singers, poised for professional success," said Robert Shay, director of the School of Music. "Her students receive regular invitations to perform at operatic summer festivals, which often lead to professional work. In her time here, she has seen her undergraduate students go on to nearly all of the elite graduate programs in the U.S. Perhaps most notably, four of her students achieved national recognition by winning the Music Teachers National Association Young Artist Competition, including the 2014 winner, Anna Bridgman. For one teacher to produce four national winners is a truly remarkable achievement." 
Harrell earned a bachelor's degree from the Oberlin College Conservatory of Music and a master's degree from the University of Texas at Austin where she studied under Martha Deatherage.
Jeff Krug
Assistant Teaching Professor of Physical Therapy in the School of Health Professions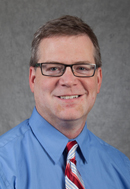 Jeff Krug has been an assistant teaching professor of physical therapy in the Department of Physical Therapy in the School of Health Professions since 2001. From creatively considering how to best equip students for the workplace to proactively making his educational ideas into realities, Krug focuses on providing valuable learning experiences for his students. 
"Jeff regularly receives the highest student ratings of all professors in the physical therapy program, but his appeal as an instructor transcends the profession," said Kyle Gibson, associate teaching professor and chair of the Department of Physical Therapy. "Jeff teaches multidisciplinary course work in the first year of both the occupational and physical therapy programs. He works hard to make his content relevant to both professions and is so successful that he is often asked to be an honors convocation member for both occupational and physical therapy students."  
Colleagues and students alike regard Krug's establishment of PhysZOU, a pro bono physical therapy clinic, as his most important accomplishment as a teacher. PhysZOU grew out of Krug's commitment to continue care for one-time patients that would visit his lab. As Krug's client base grew, he began allowing interested student volunteers to assist him. He spearheaded the establishment of a clinic and incorporated student clinical rotations into the department's curriculum. Students from all stages in the curriculum cycle through PhysZOU and are paired with expert clinicians and students of different experience levels along the way, allowing students to learn and teach at the same time. More than 2,000 uninsured patients are expected to visit the PhysZOU clinic in 2014. 
"PhysZOU provides a platform for learning that revolutionizes our curriculum," said Rachel Drennan, a physical therapy doctoral student. "While seeing a patient with Professor Krug, I was able to fully understand a neurological phenomenon that he had explained in class. He demonstrated the treatment on the patient, which allowed me to experience in person what had previously been an abstract concept." 
Krug says that establishing trust, fostering engagement, and focusing on lifelong and experiential learning are the four cornerstones of his teaching strategy. 
Krug is also the primary instructor of neurological content at the Department of Physical Therapy. He regularly collaborates with faculty within the department on curriculum course development, advises and mentors many students, and serves as the director of student activities. 
Krug received a bachelor's degree in physical therapy from the University of Wisconsin-Madison and a master's degree in neuroscience from MU. 
Leigh Neier
Assistant Teaching Professor of Learning, Teaching and Curriculum in the College of Education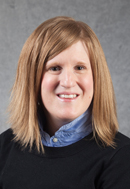 Leigh Neier has been an assistant teaching professor in the Department of Learning, Teaching, and Curriculum at the College of Education since 2005. Neier shapes her teaching style around the belief that student wellness produces better academic outcomes and that education should take a strengths-based, character-centered approach to student learning and success. 
"In many professions, one can be trained to be the best," said Kristen Berghoff, a 2013 College of Education graduate. "For teachers, a natural spark must be present to be the most effective. It cannot be taught, and it cannot be explained. Leigh has that indescribable element that makes her an exceptional educator. She makes a difference in the lives of her students as educators and people. The men and women who enter her classroom are not the same when they leave. They transform with the help of Leigh's energetic, passionate and unparalleled teaching."
Neier is known by colleagues and students for her enthusiasm, teaching style and compassion for her students in and out of the classroom. Neier says she maintains a growth mindset toward teaching. A growth mindset emphasizes intelligence and skill sets that are adaptable rather than fixed and that character strengths such as resilience, grit, gratitude and empathy can and will translate into improved academic and professional performance. Neier says that this mindset is one of the most definitive parts of her educational philosophy. 
Beyond the classroom, Neier serves as an undergraduate faculty academic adviser and a graduate student adviser and is the faculty sponsor for several student organizations, including the College of Education student council and the Kappa Delta Pi honor society. She partners with the athletics department to recruit future students, a partnership that resulted in being selected as the Mizzou Athletics' Honorary Volleyball Coach in 2013 and in being nominated as the 2013 Mizzou Athletics Professor of the Year. Neier also was named the 2011, 2012 and 2014 College of Education's Instructor of the Year.  
 "Without a doubt, Dr. Neier is inspirational to her students — a true educator," said Patricia Okker, interim deputy provost at the University of Missouri. "She has an excitement for teaching that is truly contagious and exudes a true passion for the teaching profession. Dr. Neier has the ability to transform her students into compassionate and caring teachers."  
Neier received a bachelor's degree in interdisciplinary studies, a master's degree in education and a doctorate in philosophy from the University of Missouri.
Bryon Wiegand
Associate Professor of Animal Science in the College of Agriculture, Food and Natural Resources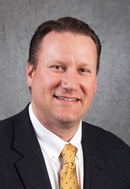 Bryon Wiegand, an associate professor of animal science in the Division of Animal Sciences in the College of Agriculture, Food and Natural Resources, has taught at MU since 2007. From cultivating introductory animal science knowledge among consumers to nurturing the growth of future meat scientists, Wiegand views education as the tie that binds his duties in teaching, research and outreach. His students and colleagues say Wiegand has distinguished himself through his empathy and accessibility, his passion for teaching, and his wide-ranging knowledge of animal science.
"Dr. Wiegand's excellence in teaching is obvious to anyone who attends his lectures, and his quality of research is depicted in the impressive number of papers that he has authored. It is his friendship and advising, however, that set him apart from most other exceptional educators," said Claire Ohman, a graduate student and advisee of Wiegand. 
A core part of Wiegand's teaching philosophy revolves around incorporating multiple instruction techniques to encourage critical thinking in students with diverse learning styles. He established the meat science research program at MU, as well as a summer study-abroad course for undergraduates interested in food science. He also was instrumental in developing the meat judging website JudgingPro, a multimedia tool that enhances livestock judging and simplifies training processes for agriculture teachers and students across the country. 
In addition to teaching and mentoring a number of students, Wiegand is the co-adviser for the Block and Bridge club and the supervisor of the meat judging team. He also has served on many committees and organizational boards throughout his career and currently is an associate editor for the Journal of Natural Resources and Life Science Education.
"Dr. Wiegand has utilized his teaching approach to give students the confidence to engage in defending and supporting their decisions," said Rodney Geisert, a professor in the Division of Animal Sciences. "This is one of the purest forms of active learning, which takes a tremendous amount of time and dedication as a teacher. Few faculty members with dual research-teaching appointments take time to actively participate in the true scholarship of teaching and learning. One of Dr. Wiegand's best qualities as a teacher is his willingness to take the time necessary to ensure that each student receives his personal attention."
Wiegand received a bachelor's degree in animal science from MU, a master's degree in animal breeding from Auburn University and a doctorate in meat science from Iowa State University.