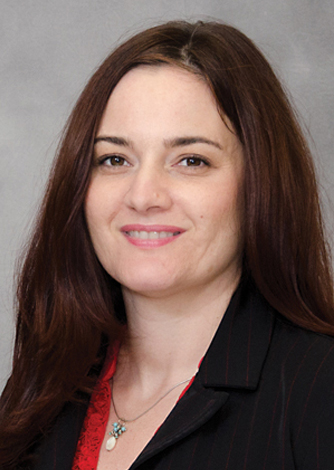 In the early years of Tina Bloom's 19 years as a clinical nurse, she cared for many hundreds of hospitalized women in abusive relationships. Intimate partner violence represents 22 percent of assaults against females 12 years old and older, a study shows. 
"But I really recognized very few of them," said Bloom, assistant professor in the Sinclair School of Nursing. "It's a hidden health problem."
Intimate partner violence is often undetected, especially in women between ages 18 and 24, who are at the highest risk for abusive relationships. They tend to feel uncomfortable reaching out to hotlines, health care professionals or police on the issue. 
Instead, they turn to their peers or the Internet for information. But the responses they get aren't always helpful, Bloom said. 
That's why, in collaboration with the One Love Foundation and researchers at Johns Hopkins, Arizona State and Oregon Health and Science universities, Bloom created the One Love My Plan mobile app. 
Designed for college-age women in abusive relationships, the app helps users discern between a healthy and unhealthy relationship and create a safety plan when in danger. The app is also helpful for friends and family members who are concerned, featuring sample conversations for approaching a friend who might need help and providing links to local and national resources.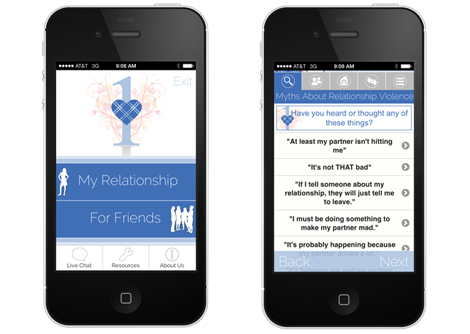 "It can be hard to know if you're in an abusive relationship, especially if you're new to relationships, as college students often are, and especially if there isn't physical violence," Bloom said. The app also addresses emotional, sexual and financial abuses. The app doesn't replace counseling or other services offered on campus. Instead, it is another "opportunity to give people tools that are responsive and that help connect them with [those] services. It's community education and prevention," Bloom said.
To help determine what interventions would be most effective, researchers conducted focus groups with survivors of intimate partner violence.
"Survivors tell us that no matter where you go, even if you're just going [somewhere] to cry, you probably have your phone with you. It's always on hand," Bloom said. She was surprised that they felt safer finding information on a smartphone. Survivors said they felt that a smartphone was more private than a personal laptop. 
The app also works for males experiencing abuse and in same-sex relationships. The One Love My Plan app is free in the iTunes App Store and Google Play (formerly Android App Market). Since launching in late January 2014, almost 200 copies have been downloaded each week.
— Kelsey Allen