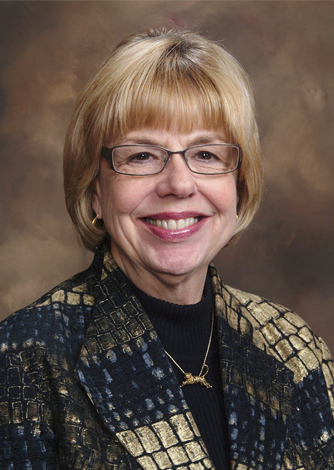 Chris Koukola, assistant to the chancellor for University Affairs, will retire Jan. 31 after nearly 28 years at the University of Missouri.
Mary Jo Banken, executive director of the MU News Bureau, will serve as interim in Koukola's position, effective Feb. 1.
Koukola was MU's chief public affairs officer, responsible for communication, relationship building and advocacy programs that link MU to multiple stakeholders. Among the university functions she oversaw were Constituent Relations, Legislative Liaison/Advocacy, Marketing Communications, MU News Bureau, Publications and Alumni Communication, University Events, Visitor Relations, and Web Communications.
Brady J. Deaton, MU chancellor from Oct. 4, 2004, to Nov. 15, 2013, said Koukola was a wise counsel. "I, along with the entire university, relied with great confidence on her skillful guidance of an outstanding staff to present the strengths and achievements of students, faculty, staff, athletics and alums," Deaton said in a statement. "Using all forms of media, Chris showcased MU's excellence and values."
Among Koukola's contributions was her hand in the lighting of the Jesse Hall dome. 
Prior to joining MU in 1986, she served as director of information services and publications at the University of Wisconsin–La Crosse, which had a homecoming tradition of hanging a big lantern from Main Hall, symbolically lighting the way for alumni to return to campus. In 1987, she and her husband, Peter, drove by Jesse Hall, and recalling the La Crosse tradition, Peter said MU should light the dome. 
Koukola made some phone calls, and Campus Facilities ended up lighting it with spotlights installed on Jesse's roof. 
An administrator known for her friendliness, enthusiasm and knowledge of campus happenings, Koukola each year hosted a holiday party at her home for division staff. In her emailed announcement to the staff, she wrote of how proud she has been "to lead a division made up of such outstanding professionals who are completely dedicated to the success of MU."
"I leave knowing that our public affairs staff now has the opportunity to support yet another great leader for Mizzou," Koukola said, referring to R. Bowen Loftin, the former top executive of Texas A&M who starts as MU's chancellor Feb. 1.
In 2009, Koukola received the Mizzou Alumni Association's Geyer Award, presented annually to an elected official and a citizen who have made a positive impact on higher education and MU. 
She currently serves as a member of the Public Affairs Committee of the Association of American Universities and on the Executive Committee of the Southeastern Conference Communicators Association. An animal lover, Koukola is also vice president of the Central Missouri Humane Society board.