Each year, the Mizzou Alumni Association (MAA) honors individuals who make significant contributions to the university's missions of teaching, research, service and economic development.
Begun in 1968, the Faculty-Alumni Awards recognizes the achievements of faculty and alumni. Assistant, associate and full professors are considered for their work as teachers, researchers and administrators. Alumni are considered for their accomplishments in professional life and service to their community and alma mater.
Winners of the 46th Faculty-Alumni Awards were announced last spring. This year there are 16 Faculty-Alumni Award recipients that will be recognized on Friday, October 18 at the awards banquet in Reynolds Alumni Center. The awards include the 58th Distinguished Service Award and the 54th Distinguished Faculty Award, the two highest honors that the association bestows.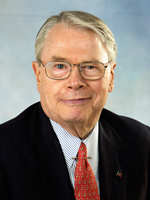 DISTINGUISHED SERVICE AWARD
Harold S. Hook
BS BA '53, M Acc '54, LLD '83
Founder and President, Main Event Management
A recognized management scholar and innovator, Harold S. Hook is a retired insurance executive and creator of Model-Netics – the language of management, and the Main Event Management systems. 
He is also founder and currently president of Main Event Management Corp (MEMC). 
Hook's career supports the MEMC idea that outstanding leaders are capable of both a fast start and sustained long-term performance. In his 40-year career in life insurance and financial services, from which he retired in 1997, Hook earned the distinction of having served as president of three major unaffiliated life insurance companies before the age of 40. 
His first presidency was at age 31, when he became the youngest life insurance company president in the United States. He spent more than 30 years as a chief executive officer — the last 18 years as Chairman and CEO of American General Corp. 
While at American General, he implemented the MEMC management systems and Model-Netics, and he is credited with developing American General Corporation into one of the largest diversified financial services organizations in the United States. Under his leadership, assets increased from $6 billion to $66 billion, and shareholders' equity grew from $916 million to $5.6 billion. American International Group (AIG) acquired AGC in 2001 in a transaction valued at over $23 billion. 
Below are more of Hook's accomplishments:
Recipient of Faculty-Alumni Award from the Mizzou Alumni Association in 1978
Inducted into the Texas Business Hall of Fame in 1998
Received Honorary Doctor of Law degrees on the same weekend from both Mizzou and Westminster College in Fulton, Mo. in 1983
Received the Oxford Cup from Beta Theta Pi fraternity in 1992
Earned the title "Distinguished Eagle Scout" in 1976 and later served as the Boy Scouts of America's national president from 1988-1990
Former chairman of the Houston Chamber of Commerce and board member of the U.S. Chamber of Commerce
Has served on the board of trustees for the Baylor College of Medicine since 1977
Served three years active duty on a minesweeper in the U.S. Atlantic Fleet as an executive officer/navigator
Former outside director of the following New York Stock Exchange firms: Chase Manhattan Bank, Continental Airlines, Cooper Industries, Inc., Duke Energy Corporation, Panhandle Eastern Corporation, Sprint Corporation, and Texas Commerce Bancshares
Jefferson Club Ambassador
Life Member, Mizzou Alumni Association
He and his wife, Joanne Hunt Hook, BS Ed '55, live in Houston.
They have three children: Karen, Thomas and Randall; and five grandchildren: James, David, Townsend, Matthew and Elizabeth.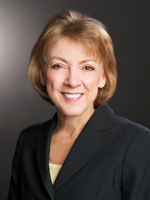 DISTINGUISHED FACULTY AWARD
Ruth Stumpe Brent Tofle
BS HE '72
Professor and Chair of Architectural Studies
Just four years after joining MU as an energetic young faculty member, Ruth Stumpe Brent Tofle was named in 1984 chair of her department. Since then she has led the department to national recognition.
Her architectural design program was named a Top 10 program and "4th Most Admired Graduate Program in Interior Design in the U.S." by DesignIntelligence, a publication of the Design Futures Council.
She led her department in developing the first and still only online doctoral program in interior design. Her research interests are in environmental gerontology, place attachment and historic preservation.  Following graduate work at the University of Minnesota, she co-published and edited journals and books including Aging, Autonomy, and Architecture: Advances in Assisted Living, Popular American Housing, and Color in Health Care Environments.
Respected in academia and in practice, Tofle is a Center for Aging Fellow, NCIDQ-certified, a LEED Accredited Professional and a Registered Commercial Interior Designer in the state of Missouri. For 15 years, Ruth chaired MU's Campus Planning Committee for Facilities and Grounds and was a constant in guiding the campus to become the beautiful, well-designed place it is today. 
Tofle was born and raised in Washington, Mo, She received a post doctorate fellowship from the National Institutes of Mental Health, the American Society of Interior Designers Environmental Design Award, and Fulbright Fellowships to China, Morocco and Tunisia. She participated in faculty exchanges in Thailand and Korea and was President of the Missouri Fulbright Alumni Association. An early advocate for ADA and universal design, Ruth received the Faculty Friend Award from the MU Access Office for her efforts in accommodating students with disabilities.
Here are some more of her accomplishments:
Fulbright Fellow for Chinese History and Culture in People's Republic of China in 1988
Associate editor of the Journal of Architectural and Planning Research since 1991 and Journal of Housing for the Elderly since 2000
Recipient of a Faculty-Alumni Award from the Mizzou Alumni Association in 1992
Fulbright Fellow for Continuity and Change in Morocco and Tunisia in 1993
Received a Franklin County Missouri 4-H Alumni Award for outstanding contributions to community and/or the Franklin County 4-H Program in 2009
Recognized by DesignIntelligence, a publication of the Design Futures Council, as one of the "30 Most Admired Educators for 2013"
Chair of the Missouri State 4-H Foundation
Jefferson Club Fellow
Member, Mizzou Alumni Association 
She and her husband, Marvin, live in Columbia. She has two children: Jessica Breed and Jonathan Brent, BA '02; and five grandchildren: Laura, John, Mae, Jane and Mark.
Shawn Askinosie
AB '83, JD '89
Founder and CEO of Askinosie Chocolate
Askinosie Chocolate, located in Springfield, Mo., is an award-winning, small-batch, bean-to-bar chocolate manufacturer.  CEO Shawn Askinosie founded the company after a successful 20-year career in criminal law.
The goal of Askinosie is to make great chocolate, but also leave the world a better place. His social business model has been featured in numerous publications, including O, the Oprah Magazine, which said, "The philanthropically-minded chocolate entrepreneur aims to get students thinking about business ethics in a way that could have ripple effects for generations."
Among his successors are being co-founder of Lost & Found Grief Center for children. He serves on the lay advisory committee of Assumption Abbey (a Trappist monastery in Ava, Mo.), and was selected as the Mel Carnahan Fellow at Missouri State University's Public Affairs Academy, serving as adjunct professor of field studies in social entrepreneurship at Drury University.
He received the Business Leadership Award from the Specialty Food Association in 2013, won two Sofi Awards in 2011 and received a Silver Award from the London Academy of Chocolate in 2011. The following year, he received an honorary doctorate of Public Affairs from Missouri State University.
He and his wife, Caron, live in Springfield and have three daughters: Lawren, Candace and Sarah; and six grandchildren: Sydney, Sailor, Hanna, Faith, Ransom, and Graham.
"We believe the social purpose of Askinosie Chocolate is not only to compensate our farmers fairly and treat them like the business partners they are, but to connect those farmers with our customers to build relationships of mutual understanding and appreciation, which makes our chocolate better and our business better."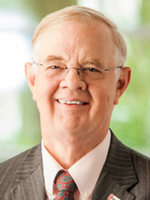 Ward A. Chambers
BS EE '67
Executive Director of International Health
Professor of Internal Medicine
Each year more than 1,000 students at the University of Nebraska Medical Center (UNMC) an international experience or exchange programs directed by Ward A. Chambers. 
He has made 19 trips to Afghanistan since 2002, working with Kabul Medical University to develop an educational partnership, provide medical care and train medical staff. 
A practicing cardiologist, Chambers joined UNMC in 1989 and has held numerous clinical faculty administrative roles, including executive director of community and multicultural affairs and president of University Medical Associates. He currently is executive director of International Health and Medical Education.
A dedicated mentor to underprivileged teenagers in his community, Chambers helped initiate MU's Chambers Diversity Leadership Academy to mentor engineering students. He also funds two minority engineering scholarships.
He received the Internal Medicine Top Teacher Award from UNMC in 2009­–2010. He also received the Ak-Sar-Ben Court of Honor and the Medal of Honor for Distinguished Service in Engineering from the MU College of Engineering in 2010. 
Chambers also serves as president of the MU College of Engineering Foundation, is a fellow of the Jefferson Club and a live member of the Mizzou Alumni Association.
He and his wife, Suzanne, live in Treynor, Iowa. They have four children: Mardi, Bren, Joe and William; and six grandchildren: Nyah, Taelyn, Bree, Jada, Will and Tyah.
"I always try to adhere to the Golden Rule, develop people who work in my units and be open to change; 'In times of change, learners inherit the earth, while the learned shall find themselves perfectly suited for a world that no longer exists,' said the philosopher Eric Hoffer."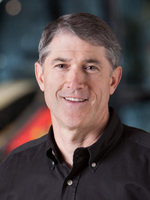 Ed Rapp
BS BA '79
Group President and Executive Office Member
Caterpillar, Inc.
As a member of Caterpillar's leadership, Ed Rapp has administrative responsibility for Construction Industries, which includes the earthmoving, excavation, building construction products, China operations, Europe/South America operations and the global construction and infrastructure divisions.
Since joining Caterpillar as a pricing analyst in 1979, Rapp has held positions related to pricing, production scheduling, marketing, dealer development, manufacturing, product development, finance, HR, IT and purchasing.  He was named group president in 2007 and CFO in 2010 before taking over as Group President of Construction Industries in 2013.  
Rapp is a member of the board of directors of Abbvie, FMGlobal and the Junior Achievement USA. He was appointed by the White House as one of three Americans to represent the U.S. on the APEC Business Advisory Council. 
He serves on the Strategic Development Board of Mizzou's Trulaske College of Business, and in 2012 was name the college's Alumni of the Year. In 2011, Treasury and Risk Magazine named him one of the "100 Most Influential People in Finance." 
He is a member of the Mizzou Alumni Association. 
He and his wife, Ann, live in Singapore.  They have three children: Jay, Ali and Stef; and a daughter-in-law, Katy, BSN '08.
"As a leader, my view is we have two responsibilities: Leave the business better than we found it, and in more capable hands. Our family vision statement is, 'We will positively impact the people and responsibilities experienced throughout life,' and I work hard to strike the balance — having a great family and great career. And, no matter where I am or what I do, I never forget I hail from Pilot Grove, Mo., and I am a Mizzou Tiger."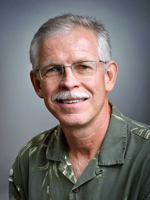 Glen T. Cameron
Maxine Wilson Gregory Chair in Journalism Research
Professor of Family and Community Medicine 
Founder of the Health Communication Research Center in the Missouri School of Journalism, Glen T. Cameron is internationally recognized for his research, textbooks and software design. Author of more than 300 books, chapters, articles and convention papers, he is co-author of the best-selling Public Relations: Strategies and Tactics, translated into ten languages. 
Cameron's pioneering software development includes his expert system program, Publics PR Research Software, a widely used targeting research tool in marketing and public relations. Cameron co-invented Treepple, a tailored health news app, now entering the commercial stage of development. He has served as communication core director or principal investigator in five centers of excellence funded by NIH institutes. 
In 2006, the University of Missouri selected him for the 21st Century Corps of Discovery Lectureship. In 2003, he received the Baskett-Mosse Award for Faculty Development from the Association for Education in Journalism and Mass Communication.
In 1996, he was given the Pathfinder Award for Career Research Contributions from the Institute for Public Relations Research and Education. 
He is a member of Friends of the Garden and the Mizzou Alumni Association. 
He and his wife, Marilyn, live in Columbia. They have two children: Evan, BS '06, MD '10; and Cole, BS '12, who is attending MU School of Law. They have two grandchildren: Cody and Chase.
"Serving others is a personal and spiritual calling. 'Work hard, play hard' is a favorite quote. An important mentor was Professor T.F. Grady, who helped a kid from ranch-and-wheat country believe he could compete nationally for highest academic honors."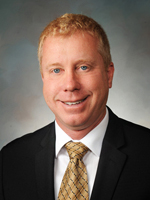 Jay M. Dade
BJ '85, JD '93
Attorney and Shareholder, Polsinelli, PC 
Jay M. Dade is an experienced labor and employment lawyer who counsels clients on day-to-day personnel management and union management issues at the national law firm of Polsinelli, PC in Springfield, Mo. 
He has represented employers before the EEOC, National Labor Relations Board, U.S. Department of Labor, U.S. Occupational Health & Safety Administration, Missouri State Board of Mediation, the National Association of Securities Dealers and numerous state and local human rights agencies nationwide. He has also represented employers in federal and state courts. 
He is a contributing editor for The Developing Labor Law. A community leader and an active MU alumnus, Dade was president of the Mizzou Alumni Association (MAA) from 2005 to 2006, and he was a founding member of the University of Missouri Flagship Council and a founding member of MAA's PRIDE Council for past presidents of the Alumni Association.
Dade was selected for inclusion in The Best Lawyers in America in 2013 and 2014. He received the Distinguished Tiger Award from the Mizzou Alumni Association, Greater Ozarks Chapter in 2008. 
He is a fellow of the Jefferson Club and life member of MAA. 
He and his wife, Christie, live in Rogersville, Mo. They have two children: Christopher and Caroline.
"I am the proud father of two teenagers. Long ago I determined that I would work as hard as I could on behalf of the University so that when their times came to make decisions on where to go to college, they would compare the best universities in the country against MU as the pacesetter. I believe we have come a long way toward that goal."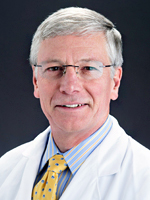 Michael L. LeFevre
BS EE '75, MD '79, MSPH '84
Future of Family Medicine Professor
Vice Chairman of Family and Community Medicine
 As medical director of MU's family and community medicine department, Michael L. LeFevre oversees eight practices with more than 90,000 outpatient visits annually. As chief medical information officer for MU Health Care, he has helped lead the electronic health record project for the university's hospitals and clinics. 
A member of the MU faculty since 1984, he teaches residents and medical students and maintains an active practice. 
LeFevre was co-chair of the committee that led the transition to problem-based curriculum for the first two years of medical school rather than traditional classroom lectures. LeFevre has served on several key national committees, task forces and panels, and is currently serving as co-vice chair of the United States Preventive Services Task Force.
In 2011 he was elected to the Institute of Medicine of the National Academies, and in 2010 he received the Distinguished Service Award from the MU Medical Alumni Association. 
He is a Jefferson Club member. 
LeFevre and his wife, Judith, BS Ed '75, live in Columbia. They have three children: Nicholas, MD '13; Rachel LeFevre-Snee; and Kara LeFevre Braudis, BS '02, MD '07; and two grandchildren: Syler and Jonah Braudis.
"At the center of the universe is a loving heart that continues to beat and that wants the best for every person. Anything we can do to help foster the intellect and spirit and emotional growth of our fellow human beings — that is our job. Those of us who have this particular vision must continue against all odds. Life is for service." —Fred Rogers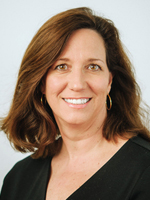 Lynda S. Kraxberger
MA '88
Associate Dean for Undergraduate Studies and Administration
Chair of Convergence Journalism Faculty
Known as an innovator dedicated to students, Lynda S. Kraxberger joined MU in 1993 as the executive producer of KOMU-TV in the School of Journalism. 
Since 2005, she has coached students on multi-platform and multimedia storytelling for distribution through the school's professional news organizations: the Columbia Missourian, KBIA-FM and KOMU-TV. She co-created the curriculum in convergence journalism, a blend of new delivery platforms and multimedia storytelling methods.  
In 2011, she led the effort to create a blended online and face-to-face learning environment for teaching journalism students the basics of multimedia journalism.
Kraxberger's roots as a newscast producer at KCNC-TV in Denver and WJXT-TV in Jacksonville, Fla., shaped her interest in visual storytelling. Her current interests are in the emerging areas of mobile journalism, social media and data-driven reporting.  
Kraxberger received two of the University of Missouri and School of Journalism's highest teaching awards: the MU William T. Kemper Fellowship for Teaching Excellence in 2007 and the School's O.O. McIntyre Fellowship in 2006.
She received the Edward R. Murrow National Overall Excellence Award for KOMU-TV in 1993.
She is a member of Friends of the Garden, supporting Mizzou's Botanic Gardens, and member of the Mizzou Alumni Association. 
She and her daughter, Lily, live in Columbia.
"From The Seven Habits of Highly Effective People, I use, 'first things first.' It reminds me that I cannot be of great benefit to anyone if I am not entirely focused on the task at hand.  It also means that I need to make time for the kind of longer range planning necessary to have vision about larger issues on the horizon.  I take this to heart in both my personal life and my work life."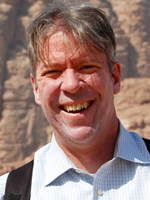 Major Garrett
BJ '84, BA '84
Chief White House Correspondent, CBS News 
One of the most respected journalists working today, Major Garrett has been a fixture for the past 15 years on network and cable stations, including CBS News, Fox News and CNN. 
As a White House Correspondent, he has covered three presidents and numerous historical events including the California Recall Election, the D.C. sniper attack and the war in Iraq.
He also writes a widely read weekly column for the National Journal. Previously, Garrett was a senior editor and congressional correspondent for U.S. News & World Report and an award-winning reporter across the country for the Houston Post, Las Vegas Review Journal and Amarillo Globe-News. 
He appears regularly on CBS Evening News with Scott Pelley; CBS "This Morning" from both Studio 57 and the field; substitutes as anchor of CBS' "Face the Nation" and was nominated for an Emmy for CBS's coverage of the Sandy Hook shooting.
He was elected a board member of the White House Correspondents Association in 2013, and was elected as vice president of the Columbia Missourian Publishing Association Board in 2012 
He is the author of three books: Common Cents (1995), The 15 Biggest Lies in Politics (1999) and The Enduring Revolution (2005). 
He lives in Washington, D.C., and has three children: Mary Ellen, Luke and Audrey.
"My favorite quote is from Ralph Waldo Emerson's essay 'Self-Reliance': 'Nothing is at last sacred but the integrity of your own mind. Absolve you to yourself and you shall have the suffrage of the world.'"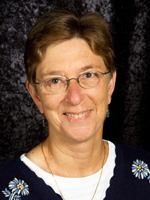 Marybeth Brown
Professor of Physical Therapy 
Known as an industrious researcher, Marybeth Brown has contributed significantly to the scientific understanding of the aging process and physical therapy interventions with aging individuals. She was a successful researcher and teacher at Washington University and the University of Southern California before joining Mizzou in 2001. She has secured funding from highly competitive sources such as the National Institutes of Health and the National Aeronautics and Space Administration. With more than 90 published articles to her credit, Brown has made enormous contributions to professional communities.
In 2011, she received the Distinguished Alumnus Award from Russell Sage College. In 2008, she received the Distinguished Alumnus Award from the University of Southern California Division of Biokinesiology and Physical Therapy.
She was given the Marion Williams Award for Research from the American Physical Therapy Association in 1996.
Brown has also served as a reviewer for 13 professional journals, including the Journal of Applied Physiology.
She and her partner, Eileen Hasser, live in Sturgeon, Mo.
"Moving to Columbia and taking a job at Mizzou toward the latter phase of my career placed me in a situation that was completely unknown. I had a successful career at Wash U but did not know it was possible to achieve a similar level of success here at MU. I have thrived at this institution and have loved every year I've been on campus. Thus, to be recognized as having made significant contributions to Mizzou is incredibly meaningful."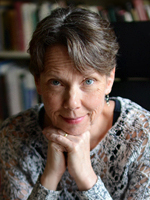 Pat Okker
Professor of English
An MU faculty member since 1990, Okker teaches nineteenth-century American literature, with special emphasis on American periodicals. She is the author of Our Sister Editors: Sarah J. Hale and the Tradition of Nineteenth-Century Women Editors (University of Georgia Press, 1995) and Social Stories: The Magazine Novel in Nineteenth-Century America (University of Virginia Press, 2003).
She is also editor of Transnationalism and American Serial Fiction (Routledge, 2011), a collection of essays on serial fiction published in U.S. periodicals in ten different languages. 
As chair of MU's English department for six years, she led efforts to increase interdisciplinary research and teaching, established the first departmental alumni board and significantly increased student participation in study abroad, internships and career exploration opportunities, and honors theses. She currently serves as Faculty Fellow in the Office of the Provost and works on campus-wide program assessment and issues related to accreditation.
In 2003, she received the William T. Kemper Fellowship for Teaching Excellence. 
Okker is a member of the Mizzou Alumni Association. 
She and her husband, Richard Edging, live in Columbia. They have two children: Kate and Jack. 
"Keep learning. I believe that life is richer and more meaningful when we give ourselves the time and space to be novices, to learn about or learn to do something new. I hope I always have some new project or activity to explore — whether it's learning to do a cartwheel or to speak Italian."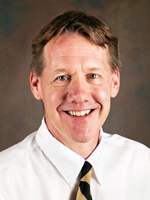 Steven W. Keller
Associate Professor of Chemistry
Associate Director of the Honors College
Widely reputed as a challenging and beloved teacher, Steven Keller invests his lectures with tremendous creativity, enthusiasm and humanity and holds extra review sessions outside class time.
Last year he joined the Honors College and has helped overhaul the college's two-semester science sequence, and he initiated a new program called "Honor's Circles," bringing honors students and faculty together monthly for dinner and conversation.
In addition he is a researcher with more than 40 refereed publications. The thread running through his research projects is assembling molecular species into extended solids to create new, fundamentally interesting and technologically useful materials.
Keller is co-author of the sixth and seventh editions of Chemistry in Context: Applying Chemistry to Society, the best-selling textbook for "non-science major" chemistry courses in the country. In 2012, he received the "Professor of the Year" award from the MU Department of Athletics, and in 2003 received the William T. Kemper Fellowship for Excellence in Teaching.
In 1999, Keller received the "Outstanding Junior Faculty" award from the MU Office of the Provost, and in 1998 he received the National Science Foundation's CAREER Award.
He and his wife, Amanda Nell, live in Columbia and have a daughter, Lindsay Grace.
"Challenge everyone and make sure that each student has access to as many helpful resources as possible. That is the philosophy I have tried to employ in all of my courses. I write hard exams not because I want students to feel discouraged, but because I want a good score to mean something."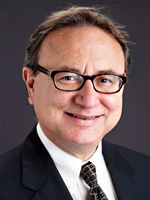 Steven C. Zweig
MD '79, MS PH '82 
Paul Revare, MD Family Endowed Professor
Chair of Family and Community Medicine 
Other than a sabbatical in 1996 to study geriatrics in New York City, Steven C. Zweig has spent his entire academic career at MU and has served as family physician to members of this community for more than 30 years.  
A strong, enthusiastic leader, he is currently the director of the MU Interdisciplinary Center on Aging and has led the School of Medicine's clinical programs in geriatrics since 1997.  Zweig has been principal investigator on grants totaling more than $6.6 million in external funding to MU. 
He is also on the Executive and Management Committees of University Physicians and the Vice Chancellor's Clinical Advisory Group and is on the board of the national Association of Departments of Family Medicine.
In 2004, he received the Jane Hickman Teaching Award from the MU School of Medicine.
In 1998, he received the Outstanding Young Physician Award from the MU School of Medicine Alumni Organization.
He is a distinguished fellow of the Jefferson Club and life member of the Mizzou Alumni Association 
He and his wife, Susan Even, MD '80, live in Columbia. They have two sons: Benjamin and Alexander, BA '07, who is currently studying medicine at Mizzou and expects to graduate in 2014.
"My personal motto comes from Winston Churchill, 'Never give up.' My parents, neither of whom was able to go to college, have been my life mentors as I have strived to be both a visionary (from my father) and a problem-solver (from my mother). My goal is to ensure that each person has a personal physician who will stick with them until the end of their life. The physician's role is to both help each person realize their unique potential and when needed to relieve suffering."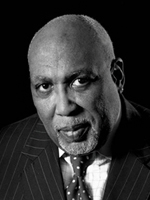 Tyrone "Ty" Christian
BA '77
Managing Partner, TRC Consulting Group
An award-winning communications executive, Tyrone "Ty" Christian launched TRC Consulting Group in 1992, an Orlando-based firm that handles branding, advertising, public relations and digital media.
In his career, he has worked with brands such as GM, Boeing, the NBA, GE, the state of Missouri, the country of Mexico, Toyota and Pepsi. In 1986 he became the first person of color elected president of the Orlando Advertising Federation in its 87-year history. He is also one of only three people of color appointed by Govs. Jeb Bush and Charlie Crist to serve on the Florida Tourism Commission.
As chief marketing strategist, Christian developed and managed all communications and branding efforts to raise $120 million to build the Martin Luther King, Jr. Memorial on the National Mall in Washington, D.C. He also managed and created the branding and marketing efforts for the Medgar W. Evers Memorial dedication, which garnered more than $550,000 in fundraising efforts. 
He was inducted into Christian Brothers College High School Hall of Fame in St. Louis in 2012, and he received two bronze TELLY Awards for creative excellence in the advertising industry in 2010–11. In 2010, the Hospitality Sales & Marketing Association International named Christian to the "Top 25 Most Extraordinary Minds in Sales & Marketing."
Christian lives in Orlando, Fla. 
"With this faith, we will be able to hew out of the mountain of despair a stone of hope. With this faith, we will be able to transform the jangling discords of our nation into a beautiful symphony of brotherhood. With this faith, we will be able to work together, to pray together, to struggle together, to go to jail together, to stand up for freedom together, knowing that we will be free one day." — Martin Luther King Jr.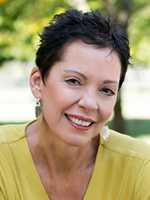 Linda Kovachevich Klein
BSN '74
President & CEO
With a unique background combining science, pharmaceutical industry experience and a network of contacts throughout healthcare, Linda Kovachevich Klein created in 2012 Klein & Company, a medical education and communications company for the biopharmaceutical industry. Within four years she grew it into a multimillion-dollar company. 
She has held clinical, research and academic positions in a variety of settings. She serves on the Dean's Advisory Board for the Sinclair School of Nursing, and received the school's Citation of Merit award in 2013. 
Klein was the first nurse at Kansas City Veterans Administration Medical Center (KCVAMC) to have a joint appointment at the center's School of Nursing. In 1985, she received Local & Regional Nurse of the Year award from KCVAMC. 
In 1999, Klein received a Leadership Award from Hoescht Marion Roussel. 
She is also a member of the Nightingale Society and of the Mizzou Alumni Association. 
She and her husband, Dave, live in Sarasota, Fla. They have two children: Justin and Emily; and three grandchildren: Annabelle Grace, Emmalin Jeanne and Mae Scott.
"My favorite quote, personal belief and mantra: 'At some point in life, everyone needs a nurse.' My business philosophy comes from entrepreneur and pharmaceutical leader Ewing Kauffman, who founded Marion Laboratories. Among his quotes are: 'Those who produce will share in the wealth,' 'Treat others as you want to be treated,' and 'Give back to society.' These values were ingrained in all associates who worked for and with him, and became the founding principles of my company."