Photo by Nicholas Benner.
Jack Schannep was 12 years old when his father, Col. Dwight B. Schannep, died in 1946 in a military plane crash over Japan, leaving behind a wife and four sons. He never knew his youngest, who was 3 months old at the time of the crash. 
Born in Versailles, Mo., Dwight Schannep also left behind a deep sense of patriotism in his children. 
"Both [of us] older sons went to [the U.S. Military Academy at] West Point out of hero worship and flew airplanes like our dad," Jack said in a phone interview Wednesday from his home in Tucson, Ariz. All four sons joined the military.
Dwight Schannep's example of service will live on past his children at Mizzou with an endowed scholarship fund for student veterans named in his honor. 
Two confidential donors, one of whom is a friend of the Schannep family, have pledged $1 million from their estate to support the Col. Dwight B. Schannep U.S. Army Air Corps Veterans Scholarship Fund.
As the oldest son, Jack Schannep has the most memories of his father — time in a cockpit of a B-17 bomber on his 10th birthday still figures large. But he said he felt closer to his father after following in his footsteps at West Point.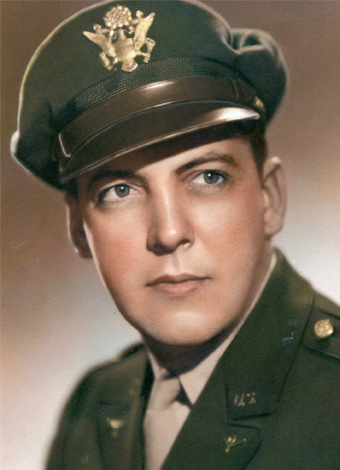 Photo courtesy of the Schannep family.
Schannep said he and his brothers are "very thrilled" their father's memory will survive at Mizzou. 
The scholarship donors had no previous relationship with MU. They chose to give to the university because of its quality programs and the Veterans Center. 
Their wish is for the scholarship to support students for their entire academic career at Mizzou — from a bachelor's degree to a graduate or professional degree, if the students choose. 
Chancellor Brady J. Deaton announced the gift commitment Wednesday in a ceremony at Memorial Union. He was joined by Tom Hiles, vice chancellor for Advancement; Carol Fleischer, director of the Veterans Center; and John Quade, a student veteran and president of the Mizzou Student Veterans Association.
Following the announcement, Deaton and Marty Walker, director of administrative services in the College of Engineering and chair of the Chancellor's Military and Veterans Committee, unveiled a new interactive memorial dedicated to MU veterans in the north wing lobby of Memorial Union.
— Erik Potter