Homecoming is a weeklong celebration that includes the 28th annual Homecoming Blood Drive, sponsored by the Mizzou Alumni Association, the student talent competition, campus decorations throughout Greek Town and a parade, for which Chancellor Brady J. Deaton and wife Anne were grand marshals. 
 Photos by Rob Hill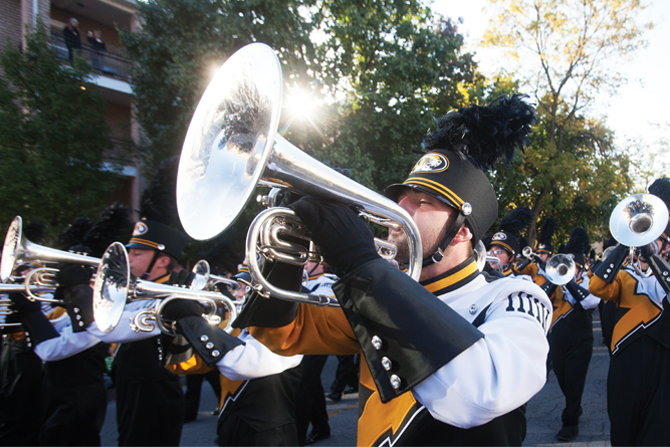 Thousands of people lined city streets on Saturday for the Homecoming parade, which included Marching Mizzou.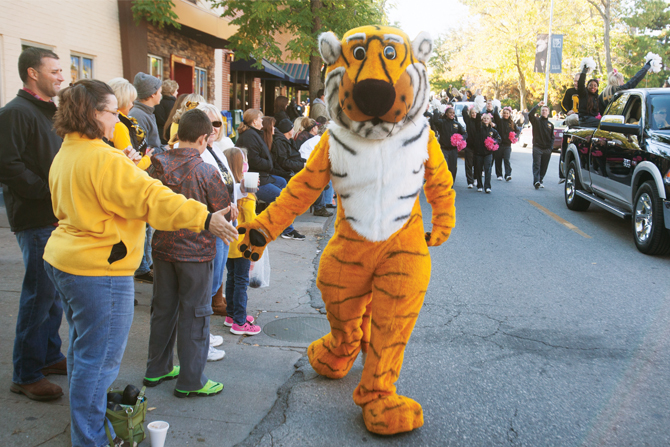 Truman the Tiger made friends during his parade walk.
Seniors Zachary Beattie and Meredith Norfleet, nominated king and queen by their class, experienced the parade from the backseat of an antique car.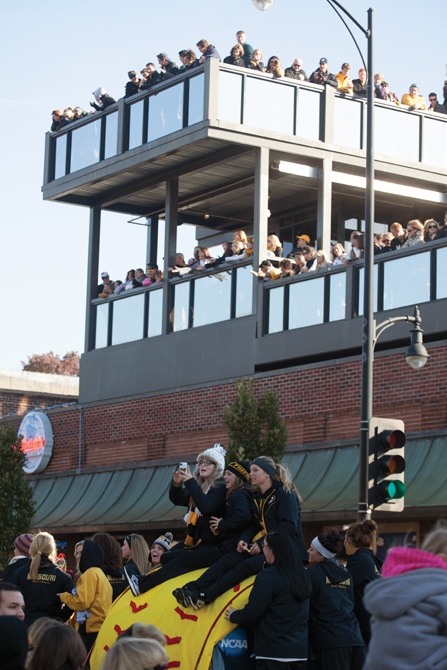 Some people found an enviable perch on Quinton's patio, 124 S. Ninth St., from which to view the parade.