Each year, the Mizzou Alumni Association (MAA) honors individuals who make significant contributions to the university's missions of teaching, research, service and economic development.
Begun in 1968, the Faculty-Alumni Awards recognizes the achievements of faculty and alumni. Assistant, associate and full professors are considered for their work as teachers, researchers and administrators. Alumni are considered for their accomplishments in professional life and service to their community and alma mater.
Winners of the 2012 Faculty-Alumni Awards were announced last spring. The recipients will be recognized at a Friday awards banquet in Reynolds Alumni Center that is by invitation only. The awards include the Distinguished Service Award and the Distinguished Faculty Award, the two highest honors that the association bestows. Also at the ceremony, 11 other alumni and faculty members will be honored for their contributions to Mizzou. 
Distinguished Faculty Award
Randall S. Prather
Curators' Professor and Distinguished Professor of Reproductive Biotechnology
Best known for the global impact of his work on cattle and pig cloning by nuclear transfer, Prather's extraordinary career has been marked by his success in creating linkages between agriculture, medicine, biological sciences and molecular biology.
His research team's ability to clone pigs whose organs might be transplanted into humans made global headlines in magazines such as Popular Science and Discover in 2002.
In addition to creating the first transgenic pigs by cloning, his team also created the first gene-targeted pigs. These pigs have uses for understanding human disease and potentially for improving agricultural productivity. His research is defining the future in his field of investigation. He has been invited to present his research in Asia, Australia, New Zealand, Canada, and numerous countries in Europe.
At MU he directs the National Swine Resource and Research Center, and he teaches an undergraduate class training students to perform artificial insemination in cattle. Prather is also an important consultant for ethical and scientific concerns regarding the impact of embryo technologies and embryo cloning on animal reproduction and human society.
Prather was recipient of a Faculty-Alumni Award from the Mizzou Alumni Association in 2008. Popular media coverage of his work includes programs ranging from The Daily Show with John Stewart to The PBS NewsHour.
He has written or co-written more than 250 peer reviewed manuscripts, 34 invited review papers, 287 abstracts and 13 patents. He has given more than 100 invited national and international talks at universities and scientific societies. He has mentored 12 students pursuing master's degrees and seven students pursuing doctoral degrees at Mizzou.
In 2011, Prather received the Distinguished Agriscience Scientist Award from the Christopher Columbus Fellowship Foundation; a research award from the Society for the Study of Reproduction in 2008; President's Award for Research and Creativity from UM System in 2006; and an Excellence in Life Science Award from the Missouri Biotechnology Association in 2002.
Distinguished Service Award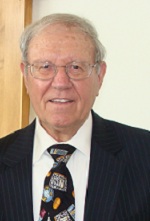 John R. Campbell, BS '55, MS '56, PhD '60, DS '05
Educator and author
A renowned animal and dairy scientist, Campbell is also a recognized authority on land-grant colleges and universities and has taught over 12,000 students.
President emeritus of Oklahoma State University and former dean of agriculture at the University of Illinois, Campbell has been affiliated with three universities, including MU, where he was on the dairy science faculty from 1960 to 1977. His dedicated service, motivational skills and commitment to excellence have been celebrated at these universities.
Books he has authored or co-authored include In Touch with Students: A Philosophy for Teachers (1972), The Science of Animals That Service Humanity 5th ed. (1969–2010), and The Science of Providing Milk for Man (1975). His book Reclaiming a Lost Heritage: Land-Grant and Other Higher Education Initiatives for the Twenty-First Century (1995), brought him widespread recognition as an authority on land-grant institutions and led to his service on university teams throughout the world.
He was a consultant to the World Bank in India, helping extend the U.S. land-grant education model to developing countries. He served three consultancies with USAID in Egypt on education and food production.
In 1995, Campbell was recipient of a Faculty-Alumni Award from the Mizzou Alumni Association. He has endowed two scholarships at MU: John R. Campbell Endowment for Student Scholarships and Education Enrichment Fund, and the Karen L. Campbell Scholarship in Veterinary Medicine. All his book royalties go to support scholarships.
Campbell has received numerous awards, such as the Distinguished Educator Award from the National Association of Colleges and Teachers of Agriculture (1990); Distinguished Service Award from the Illinois Pork Producers Association (1987); and the International Award for Distinguished Service to Agriculture from Gamma Sigma Delta (1985).
He was named a fellow of the American Dairy Science Association (1997), Agri-Business Leader of the Year by the St. Louis Agribusiness Club (1986), Outstanding Educator of America (1975), and listed in Who's Who in the World (2011).
The 2012 Faculty-Alumni Award winners are: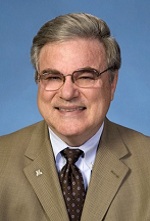 William M. Crist, MD '69
Vice President emeritus for health affairs at the University of Arizona
A physician-scientist, Crist is a pediatric oncologist credited with improving our understanding of childhood leukemias and their treatments. Former dean of the MU School of Medicine from 2000 to 2008, he has held professional positions with some of the most prestigious medical schools and health care institutions in the country, including the University of Alabama at Birmingham, St. Jude Children's Research Hospital and the Mayo Clinic, and has extended the knowledge needed to cure childhood cancer to many countries worldwide. He retired in 2011 as vice president for health affairs at the University of Arizona.
As dean of MU's Medical School, he tripled the school's endowment and research grants and renovated almost 100,000 square feet of research space.
He's published more than 400 articles in front-line journals such as the New England Journal of Medicine, and received the Citation of Merit from the MU School of Medicine and the Legacy Award from the Children's Oncology Group in 2001.
Fritz W. Cropp, PhD '96
Associate Professor of Journalism
Director of International Programs
Director of Transatlantic Center
Cropp has been instrumental in internationalizing the Missouri School of Journalism and the University of Missouri by providing global opportunities for students and professors. In addition to sending nearly one-third of all Journalism students to programs in 22 cities, Cropp has brought hundreds of foreign experts to speak and study on our campus while providing MU professors with international opportunities to share and expand their expertise.
As director of the Transatlantic Center, Cropp established an MU office in Brussels that now serves Missouri students and faculty. The Transatlantic Center has established twice-annual public symposia in Brussels and Washington to showcase the knowledge of MU faculty and alumni from several disciplines.
Cropp has Secured more than $1.2 million of federal funding to help develop curricula and build journalism programs in Russia and Moldova; sent 59 Missouri students to the 2008 Olympics to work with the Olympic News Service; initiated vibrant relationship between the Missouri School of Journalism and the United Nations Alliance of Civilizations; and received the MU Provost Award for Leadership in International Education in 2001.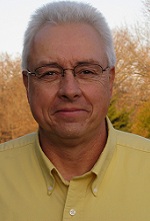 Jan L. Duave, BS Ag '74, MS '77
Teaching Professor of Agriculture and Applied Economics
Director of Undergraduate Studies and Advisor Chair
Highly acclaimed teacher and advisor, Dauve regularly teaches the largest class in the MU College of Agriculture, Food and Natural Resources, advises approximately 100 students every year and mentors new faculty. Through his teaching, Dauve is an innovator, constantly adapting and adding to the curriculum to enhance learning. He uses "Duave Dollars" to demonstrate how multipliers work and incorporates The Wall Street Journal as a required text to reinforce concepts in the context of current events. He has been involved in creating numerous courses, including the "Foundation of Student Success" freshman orientation course and courses in international agriculture and natural resources for students studying abroad in various countries including Costa Rica and the Czech Republic.
Duave co-wrote the textbook The Agricultural Marketing System; received the Kemper Fellowship for Teaching Excellence and the Governor's Award for Excellence in Teaching in 2003; received the Citation of Merit from the Mizzou Ag Alumni Association in 2006; and received numerous awards for advising, including the MU Excellence in Advising Award in 2008.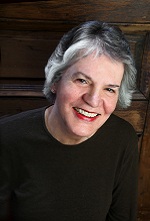 H. Diane Glancy, AB '64
Professor of English, Azusa Pacific University
An extremely prolific and much celebrated author, Glancy is widely recognized as an important and innovative Native American author. She has had a remarkable career as a professor emeritus at Macalester College in St. Paul, Minn., and as a published author with more than 30 books to her credit.
In 2012, she was appointed Distinguished Professor at Azusa Pacific University near Los Angeles. Her first independent film, The Dome of Heaven, won the Best Native American Film at the 2011 Trail Dance Film Festival.
Glancy received an Expressive Arts Grant from the National Museum of the American Indian in 2009 to write The Catch, about the 1875–78 Fort Marion prisoners and the beginning of Native American education. Among her awards are a Minnesota Book Award, an American Book Award from the Before Columbus Foundation and a Sundance Native American Screenwriting Fellowship.
Glancy received a National Endowment for the Arts Fellowships in 1990 and 2003, and received the Arts & Science Distinguished Alumni Award from MU in 2003.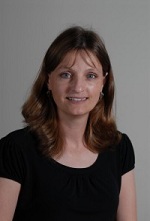 Sheila Ann Grant
Professor of Biological Engineering
At MU, Grant directs a cutting-edge research program in two complementary areas: biosensors and biomaterials for implantable medical devices. She is also known as an outstanding teacher and inspirational and caring mentor, especially as a role model to female students in engineering.
Her research has not only added knowledge to the scientific literature, but also produced innovative technologies with industrial relevance. Her work has resulted in a number of disclosures and patent applications; she has been issued four patents. An entrepreneur, she has formed two startup companies to commercialize these technologies and is a technical consultant for medical device manufacturers.
Grant co-directs the Center for nems/mems Systems and Nanotechnology and the Biomaterials Innovation, Characterization, and Analysis of Missouri (bicam) laboratory. She received the Outstanding Undergraduate Research Mentor Award and the Excellence in Education Award in 2012. In 2008, she received the Presidential Award for Outstanding Service from the Institute of Biological Engineering.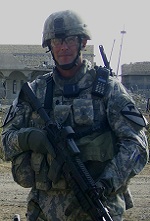 Timothy M. Karcher, BA '89
Colonel, U.S. Army
Director, Army Wounded Warrior Program
Last June, Karcher was named director of the Army Wounded Warrior Program. A double amputee himself, in his new role he advocates for the severely wounded, ill and injured soldiers, veterans and families. Karcher has served in the U.S. Army for more than 20 years and has held staff and leadership positions from platoon through corps level, deploying three times in support of Operation Iraqi Freedom.
During his third deployment, in June 2009, his vehicle was struck by an explosive device, resulting in traumatic wounds. In almost three years of combat operations, he served as the Battalion Operations Officer, 2nd Battalion, 7th Cavalry; the 3rd Brigade Operations Officer; a Military and Police Transition Team Chief, and the Battalion Commander, 2nd Battalion, 5th Cavalry.
Karcher was an MU Army ROTC Cadet Battalion Commander from 1988 to 1989. His military awards and decorations include the Bronze Star Medal, the Purple Heart, the Meritorious Service Medal, the Joint Service Commendation Medal, the Army Commendation Medal, the Army Achievement Medal, the National Defense Service Medal, the Global War on Terrorism Service Medal and the Iraqi Campaign Medal.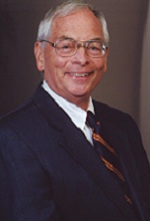 Harold L. Lowenstein, BS BA '61, JD '65
Attorney
Lowenstein, attorney in Armstrong Teasdale's Litigation group, previously served as a judge on the Missouri Court of Appeals, Western District. He was the last appeals judge in Missouri to be appointed by Gov. Kit Bond and was one of the longest serving appellate court judges in the state.
Lowenstein began his legal career as a trial attorney, and later as an Assistant Attorney General in charge of Jack Danforth's Kansas City office through 1972. Years later he was elected to the Missouri House of Representatives—a position he held for nine years. In 1981, he became an appellate judge where he served for the next 28 years. He was a special trial judge on more than 25 jury trials while on the appellate court.
Lowenstein serves as an adjunct professor of law at MU's School of Law, the University of Missouri-Kansas City, Washburn and Washington Universities. He received the Achievement Award from the MU School of Law in 2007, and the Lifetime Achievement Award from the Kansas City Metro Bar Association in 2009.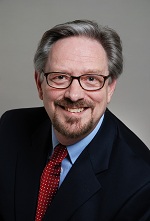 James Madison Miller
Professor of Theater
Since 1979, Miller has directed, choreographed and designed more than 80 musicals and plays for the University Theatre's Academic Season and the Summer Repertory Theatre. Although he has won many awards for his personal artistic creations, Miller's proudest accomplishment is a record of 33 successive years of teaching MU students the varied theatre arts: acting, musical theatre performance, musical theatre history, stage movement for the actor and costume design.
His former students include Trent Kendall, who has appeared on Broadway and in London; Jon Hamm, who stars in the hit show Mad Men; and Cleo King, who stars in the TV series Mike and Molly. In 2000, current and former students honored Miller's 20 years at Mizzou by establishing the Jim Miller Musical Theatre Scholarship.
Miller designed costumes that were seen on Broadway in the 1982 production of the musical Cleavage; and has directed and choreographed for Tulane Summer Lyric Theatre in New Orleans, the Arrow Rock Lyceum Theater, the Stephens College Theater and the Sheffield Ensemble Theater in Biloxi, Miss.
He's received numerous awards from the American College Theatre Festival, including the National Outstanding Director Award in 1993.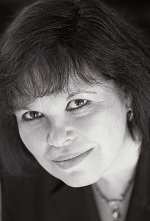 Etti Naveh-Benjamin
Teaching Assistant Professor, Psychological Sciences
Director, Multicultural Certificate Program
Outstanding teacher, mentor and advisor, Naveh-Benjamin has been teaching courses in cross-cultural psychology, the psychology of film and Israeli culture at MU since 2002. As director of the MU Multicultural Certificate Program, she serves, together with her dedicated peer-educator students, more than 2,000 students campus-wide and has increased the number of students receiving the certificate many times over.
She has also been involved in group advocacy and mentoring, advising various student groups. Her teaching methods resonate deeply with many of the best and brightest students pursuing various fields at Mizzou. Students mention repeatedly that she is able to create a safe environment in which they can relate the material to their own experiences, aspirations, concerns and special needs.
Naveh-Benjamin has written several books, articles, short stories and poems, including Wouldn't You Do It for Love?, a book of poems published in 1991.
She's received numerous teaching awards, including a William T. Kemper Fellowship for Teaching Excellence in 2011; a Purple Chalk Teaching Award; and the Robert S. Daniel Excellence in Teaching Award in 2010. In 2009, she was honored with the Excellence in Education Award from the Division of Student Affairs and the Catalyst Award for excellence in contributing to teaching and diversity at MU.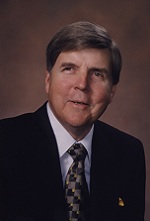 Thomas M. Scott, BS BA 58, DHL 04
Area Chairman, Arthur J. Gallagher & Co. (Retired)
"Throughout my business career, I continually reminded my associates to do more than anyone else expects, and if they did, they were well rewarded," Scott said. "I strongly feel that each of us has an obligation to give back more in the way of financial or volunteer time to the community than we have received."
As president and CEO, Scott led Insurance Management Corp. to become a nationally respected, top-150 insurance and risk management firm. In 1995 he led the company through a merger with Arthur J. Gallagher & Co., the sixth largest insurance broker in the world. From inception to the point of the merger, Insurance Management Corp. grew from seven associates to more than 150 and never had a layoff.
Following his retirement in 1997, Scott shifted his attention to venture capital endeavors and continued and expanded his engagement in a wide range of philanthropic activities in the Midwest, including major support for several MU programs and multiple Kansas City area organizations.
Scott developed an alternative to worker's compensation for independent trucking contractors, saving them $1,500 to $5,000 each per year; received an Employer of the Year Award from the Disability Employment and Awareness Network in 1983; received a Citation of Merit from the Trulaske College of Business in 2001 and an honorary doctorate from University of Missouri in 2004.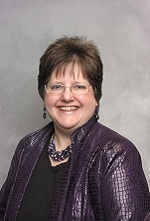 Deidre d'Amour Wipke-Tevis, BSN '85
Associate Professor of Nursing
An active scholar in the development of knowledge about wound healing and circulation, Wipke-Tevis was one of the first doctoral prepared nurses to do research about venous leg ulcers. She is director of the PhD program for the Sinclair School of Nursing and coordinator of the Clinical Nurse Specialist area of study. She also leads the group that developed the entire curriculum for the school's Doctor of Nursing Practice Program.
A leader in Girl Scouts, Wipke-Tevis received the Volunteer Appreciation Pin from the Girl Scouts of the Missouri Heartland Council in 2010. She received an Excellence in Service Award from the School of Nursing in 2007 and a Jeanne Doyle Award for Excellence in Vascular Nursing from the Society of Vascular Nursing in 2003.