Eight MU staff members vie in running for election to the Staff Advisory Council.  Winners, who begin a three-year term in September, will represent the interests of their colleagues in one of four occupational categories: administrative/professional, crafts/maintenance, secretarial/clerical and technical/paraprofessional.
The council is a 16-member group that serves as a liaison between campuswide staff members and MU's administration. In addition to advising the administration on staff concerns, the council coordinates the annual Staff Recognition Week and administers programs like the Staff Development Award that enhance the professional and personal life of staff members at Mizzou.
Ballots will be mailed to all full- time staff members next week. Your vote is important; it will determine who represents you. To help you decide, Mizzou Weekly features this year's nominees and why they want to be elected to the council. Staff should vote only for the candidates in their peer group. Ballots must be returned to the council's office, 27 Jesse Hall, by Aug. 6.
For more information about the election, call the council's office at 822-4269, or go to staffcouncil.missouri.edu.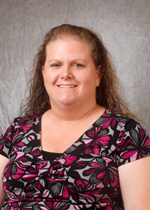 Ericka Langlotz: "I have been with the university since August 2006. As the fiscal analyst/human resources coordinator for the surgery department, I take pride in my work as well as making a difference in my work environment. I strive to look for new ways to improve work processes and staff development within the department and the university. I believe my voice and dedication to the council will serve the university staff in the path to excellence."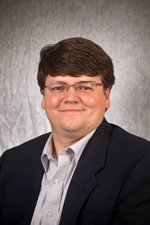 Tim McIntosh: "As a firm believer in the fact that one needs to participate in their community, in order to contribute to their community, I welcome the opportunity to serve on the Staff Advisory Council. Being honored as a representative of a collection of highly regarded university staff assimilated through the democratic process of elections would be a thrilling endeavor. I would greatly value contributing to the University of Missouri in such a way, helping to impact the 'bigger picture' beyond us all. I believe I can collaborate effectively as an advocate for my peers, my college and all staff members through service on the Staff Advisory Council. Thank you."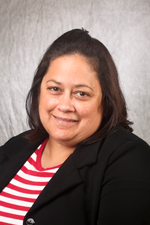 Jen Rachow: "I welcome the opportunity to represent my peers on the Staff Advisory Council. Most of us spend on average eight hours a day, five days a week at work. MU has become a valued part of our lives. I truly enjoy my profession and colleagues who have become friends and like family, and look forward to being here every day. I aspire to promote conditions so that all MU staff can come to the same conclusion about work as I have over the years. As your representative, I am interested in hearing your concerns, suggestions and ideas for making MU a great place to work and look forward to coming to every day. Open and transparent communication is a key component of a healthy workplace. As your representative, I will do my best to promote transparency between staff and administrators. Staff recognition is a high priority. At times our world can be negative and cynical. Positive recognition is a necessity in the workplace. Many times we feel underappreciated. The Staff Advisory Council promotes recognition in many ways — Staff Recognition Week, awards, talent shows and other contributions made by staff. As your representative, I will continue to look for ways to promote staff recognition. My door will always be open to you, and I welcome an opportunity to hear what is on your mind. I look forward to serving you if given the opportunity."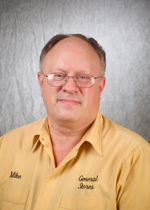 Michael Akers: "I have been with the university for 27 years. I was on the staff council in its early years and enjoyed working with staff and faculty on different committees. I would like to work with these groups again to make a better MU for both staff and faculty. I thank you for your support. I have a open mind for your suggestions on anything you might have to meet these goals."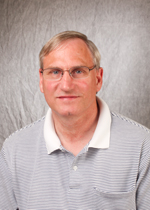 David Holly: "I have worked at the university for 32 years, and I am interested in serving on the council for many reasons. Two areas of concern to me are retirement and our medical insurance. With all the changes at the federal level, we need to work to keep our retirement fully funded and keep inexpensive access to good medical care. I would like to focus my services on the council to these issues. If elected, I would do my best to represent the staff and your concerns as well. Thank you for your consideration."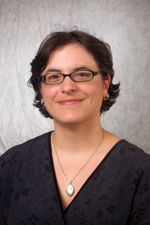 Liz Bent: "Within the past five years that I've worked at the University of Missouri, I've seen the environment shifting. Now is the perfect time, while we are in the midst of these changes, to make sure staff concerns are voiced and everyone's needs are met. I would be honored to be trusted as one of those voices on the Staff Advisory Council and would strive to listen and convey everyone's needs."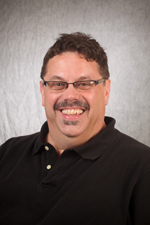 Thomas Bowling: "It's a great honor to be nominated for the MU Staff Advisory Council. I've been employed at MU and the School of Nursing student advising offices for almost eight years. I was first an administrative assistant and now an executive staff assistant I. One of my office's main objectives and joys is working closely with students and faculty, which is a continual reminder of why we are here and work diligently to ensure MU is unsurpassed."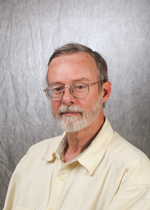 Wayne Shoemaker: "Staff council has served MU staff in very meaningful ways over the years. By serving as a staff council member, my main focus would be the needs of MU staff, and to work at maintaining a strong staff council. As an MU staff member for 22 years and a beneficiary of past staff council programs, my experience will allow me to help pursue future staff council initiatives."