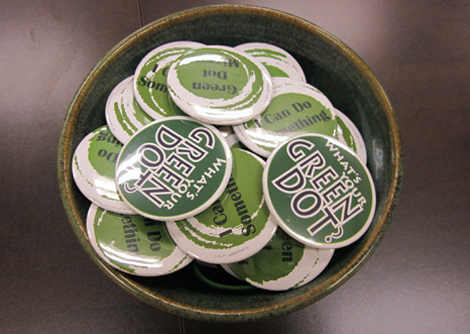 The good news is bad people are outnumbered. The bad news is good people don't always act.
For every person being excessively aggressive toward someone, there are 20 others who would never behave in such a way, said Danica Wolf, coordinator of MU's Relationship and Sexual Violence Prevention Center (RSVP).
"Good news No. 1: We outnumber them," Wolf said. "Good news No. 2: We know what to do and how to do it."
It's the second point that causes some handwringing among bystanders. 
On June 27, Wolf led a seminar for employees in Memorial Union called "Standing Up Against Sexual Harassment and Violence." The seminar was part of RSVP's bystander program, which encourages people to act when they see someone in a situation that could lead to sexual assault or some other type of violence. Similar sessions are given to students in Summer Welcome, ROTC, residence halls, Greek houses and on sports teams.
In the 1960s, studies showed that someone is less likely to intervene in an aggressive situation when other people are present to help. At the same time, people are socially conditioned not to act if no one else acts. 
People rationalize that it's none of their business. They don't want a physical altercation. They are introverts and don't like confrontation. They fear retaliation and embarrassment.
The good news is that the calcifying bystander effect can be overcome.
July 10, 2014 Issue