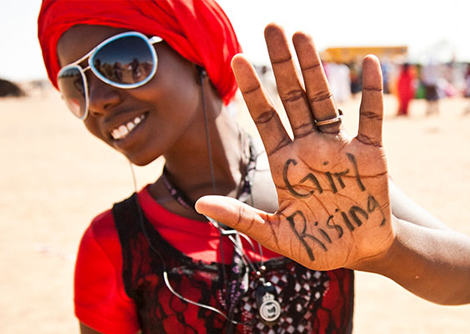 "A rising tide lifts all boats," the aphorism says. And so it is with the Heart of Missouri United Way's Community Impact, now in its third year.
By helping people in greater Columbia challenged by homelessness, poverty, food insecurity and an unstable household, everyone in the region benefits. Those receiving aid can become productive in society and help grow the economy.
The Community Impact model aspires to teach people and help them discover how they can be successful. The program focuses on youth to break the cycle of poverty.
The MU community continues to give generously to the MU/UM United Way Campaign, which is more than halfway toward its goal of raising $600,000. Online donations end Nov. 21, though donations will be accepted through year's end.
What's more, a number of MU faculty have acted as consultants on the Community Impact model.
Chancellor R. Bowen Loftin, a campaign honorary chair, has participated in several United Way events, including his and wife Karin's hosting of a fundraiser during summer. An effort to encourage more Leadership Circle givers (who contribute more than $1,000) has increased pledges, and giving is up among employees at University Hospital and Clinics and the School of Medicine.
"Awareness is really the key for the United Way Campaign," said Andrew Grinch, a campaign tri-chair and associate assistant director of external operations and content at Mizzou Athletics. "We work very hard with 'chairs' in the various departments, colleges and schools to raise awareness of the campaign and all the good that the Heart of Missouri United Way does for the community."
On Nov. 3, the film Girl Rising, an award-winning documentary about young women overcoming social challenges, will be shown at 6:30 p.m. at the Missouri Theatre. The College of Education collaborated with Heart of Missouri to bring the film to Columbia. Tickets are $10. All proceeds go to the MU/UM campaign.
Oct. 23, 2014 Issue